Chia on the Internet!!!!!!!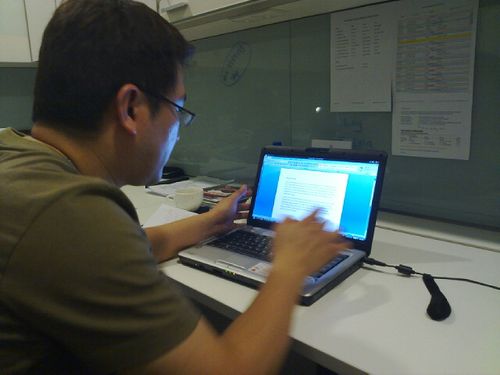 4:00 AM – SUNDAY JUNE 4, 2010
Chia is one of my oldest student and he is not the tech-savvy type as he says. I am very proud of him that he's taking his time to learn up on how to post comment on my blog posts….
Chia has been quite frightened of anything having to do with internet, sending emails or even reading them. But in these last few months, he really went all the way and now getting much better. He is here reading my blog articles and even leaving comments. Good for Chia!! I am happy for him to overcome a fear of something new.
There's alot of people afraid of technology. But nothing to be afraid of. Like everything in life, if you learn it up well with a good motivation, you can use it to benefit many people. BENEFIT IS THE KEY.
Tsem Rinpoche
P.S. Everyone must see this video of a very happy Chia swinging and singing in the car on the way to the ladrang earlier to read blogs…hehehe…Chris sent me the video…Chia is a star!!!
Or view the video on the server at:
https://video.tsemtulku.com/videos/ChiaDancingInCar.mp4
Please support us so that we can continue to bring you more Dharma:
If you are in the United States, please note that your offerings and contributions are tax deductible. ~ the tsemrinpoche.com blog team