Wanna-be Girls Rehearsal Videos & Pictures
BELOW IS FULL DRESS REHEARSAL OF THE DANCERS FOR KECHARA HOUSE & KECHARA SOUP KITCHEN'S CHARITY DINNER ON JULY 18, 2010-Sunday 5pm at Sunway Lagoon Hotel.
Kh is full of talented and very sporty people who'll dress this way, dance that way for the dharma!! Just think..it has been weeks of rehearsals for the show in one day's time. Don't miss the show. It is for a very good cause and get ready to laugh as you have never laughed before. Yes, these are my students and friends. They are unusual and will do anything to get you to participate in a good cause. See below for a preview of Tomorrow's stunning dinner show!!!
Check out videos and pictures below of the Swank Legs (White & Black swans) and Wanna-be Girls in their first ever full dress rehearsal, in preparation for the upcoming charity fundraising dinner and auction this Sunday – http://kechara.com/dinnerauction .
All proceeds go to Kechara House and Kechara Soup Kitchen. So come and watch these "girls"  LIVE !!!!
Wanna-be Girls
Or view the video on the server at:
https://video.tsemtulku.com/videos/WannaBeGirlsNobodyFullVersion.mp4
Swank Legs
Or view the video on the server at:
https://video.tsemtulku.com/videos/SwankLegsFullVersion.mp4
Or view the video on the server at:
https://video.tsemtulku.com/videos/WannaBeGirls.mp4
There are 3 groups of girls,
1. White swans (Swank legs) – performing Tchaikovsky's Swan Lake ballet
2. Black swans (Swank legs) – performing Tchaikovsky's Swan Lake balley with a twist
3. Wanna-be Girls – performing Wonder Girls' hit "Nobody"
Check out the "BEFORE" pictures.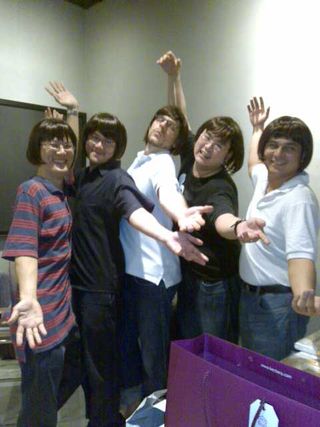 4 white swans with a black swan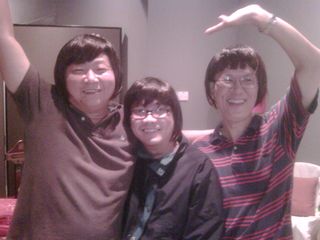 3 black swans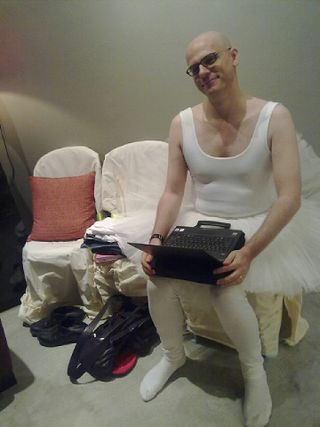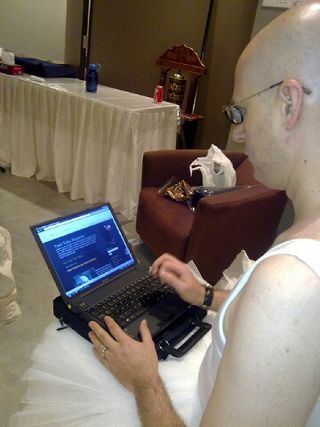 Hardworking white swan Thierry commenting on my blog
Thierry in his natural state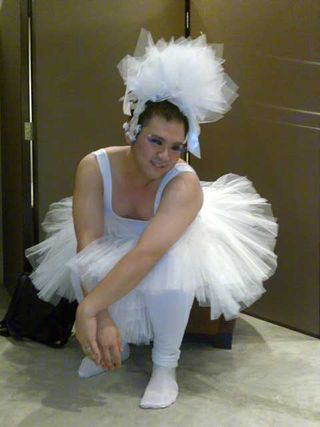 Allan looks like a ready to cook swan


Wanna-be Girls in training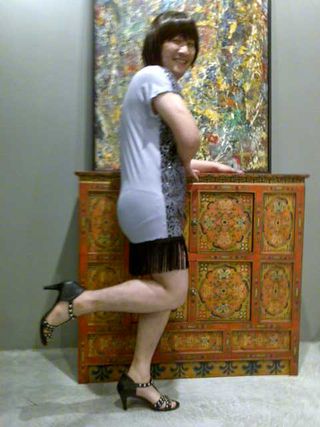 Here is Chiarina, one of the Wanna-be Girls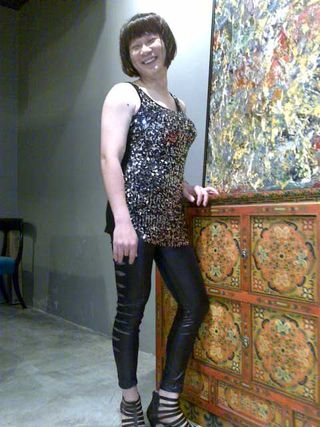 Here is Jojo (Joe Ang) in her glorious moment
I'd like to share an sms I received from the choreographer, Margaret, who has been working hard to train the 'girls' up and sending me great pictures:
Dear Rinpoche,
The 'agua' r getting themselves ready at Kechara Care lounge. They r enjoying a moment of their lives to be a real woman, a real queen. Look at all of them, they r so happy n teasing each other. KIM is here interviewing each performer n filming the making n dressing up process.

Thank u.
Margaret (the mamasan)
Here are the "AFTER" pictures.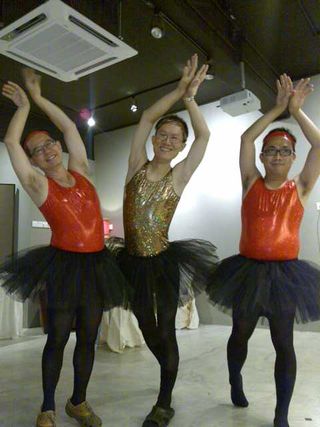 The 3  black swans that scared everything else on the lake away!!!

NO, THIS IS NOT IRENE LIM!!!

Here is our dear lam rim Facilitator Chin chin n his disciple Meng Meng.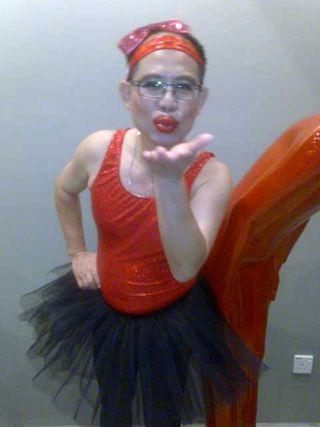 A flying kiss from Mr Lam Rim himself. He has fully let go…..n ready to fly to kechara heaven.

Ngeow the flying swan! Got one problem, he never took off…….

Wai Meng is begging for some meditation to help him find himself….

These guys are going to dance their way to kechara paradise.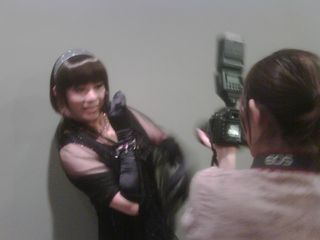 The Wanna-be Girls are doing the photoshoot now. Eric Choong working it!

 Strike a pose girl!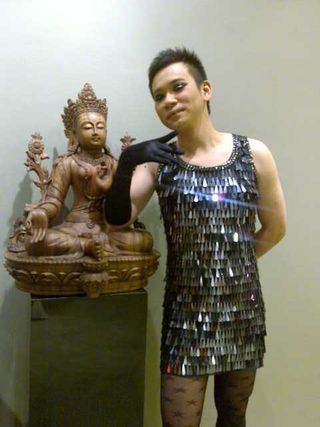 "Jojo is my new name", says Joe Ang.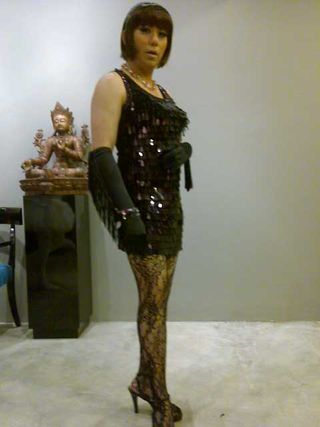 Erica , the real thing….formerly known as Eric Choong….

Chia strikes an elegant and matronly pose and told everyone that 'she' looks like Lin Dai in her heyday.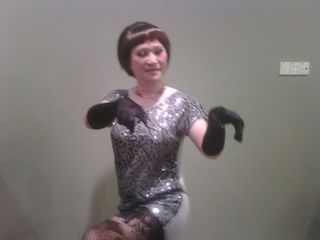 Chia is begging for it…

Chia is glamming up Kechara Care lounge tonight!

I can't believe how pretty these Wanna-be Girls are! Kechara is incredibly talented!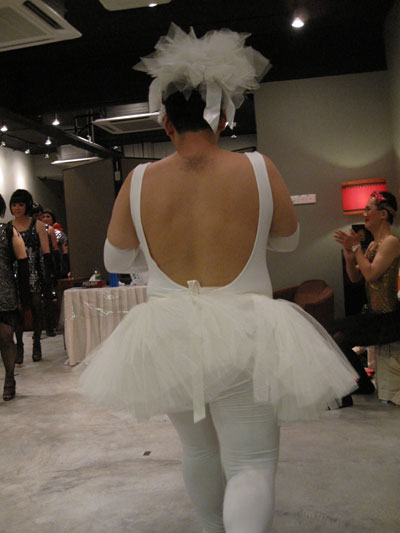 who's this swan? or is it a real swan?

Monlam's dream. Monlam making a last ditch attempt to be selected to be one of the girls.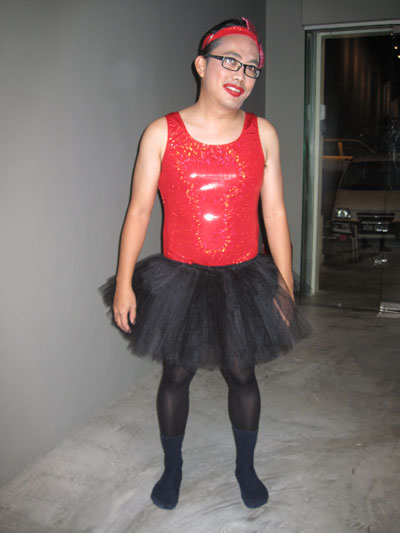 Wai Meng as you have never seen him. Too bad Monlam is not as GORGEOUS as Wai Meng. Wai Meng asked Beng Kooi if he can wear this to work in E-Division once a week.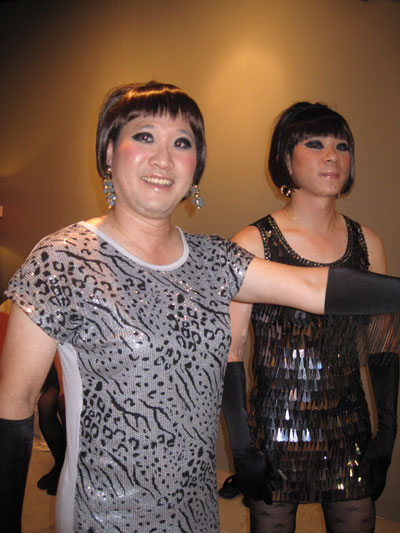 Chia and Joe Ang…and Chia does not look like a middle-aged aunty from Muar….

Tat Ming is coming to terms with not winning Ms Universe…Tat Ming is a good sport!! And Tat Ming is sure very happy here.

Allan screaming "Get me in costume!!!!"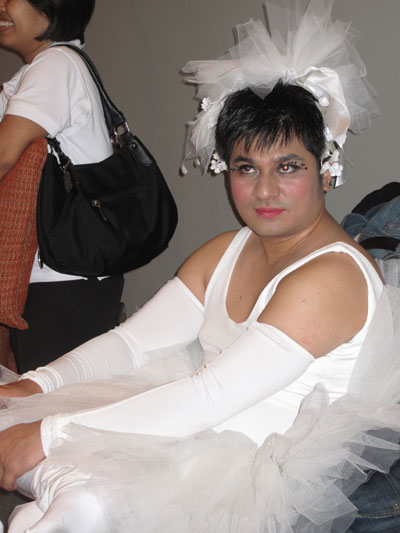 Albert FEELING EXTREMELY NATURAL…..Albert letting the other swans know, he is TOP SWAN!

Mr Ngeow BLOWING KISSES AT HIS LAM RIM CLASS PEOPLE….nice lips and shoes.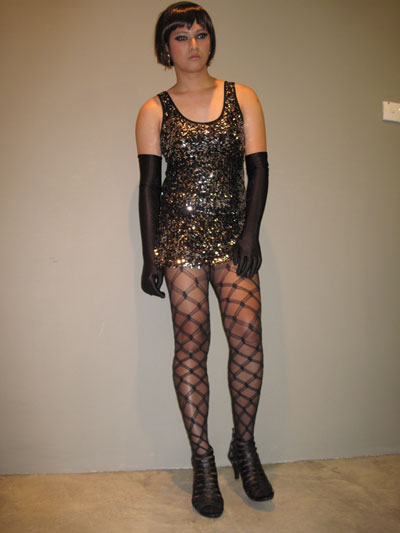 Is it Evangelista, Turlington, Cindy Crawford, Bai Ling, or Rupaul??? NO, it's  Bryan Ho WHO HAS JUST TURNED SUPERMODEL…..just fresh off the Tokyo and Milan runway!! Kechara's newest supermodel!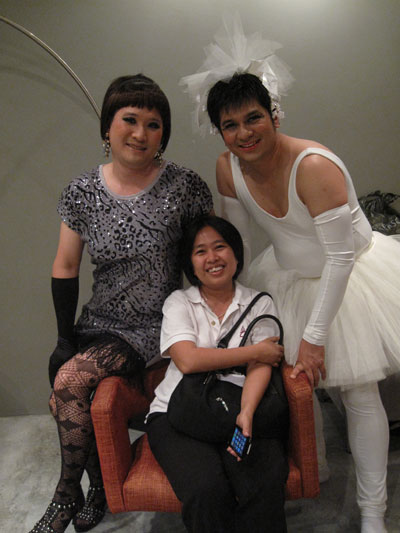 Chia, Wan and Albert…dharma friends, co-workers, 'sisters', and spiritual family. Nice photo…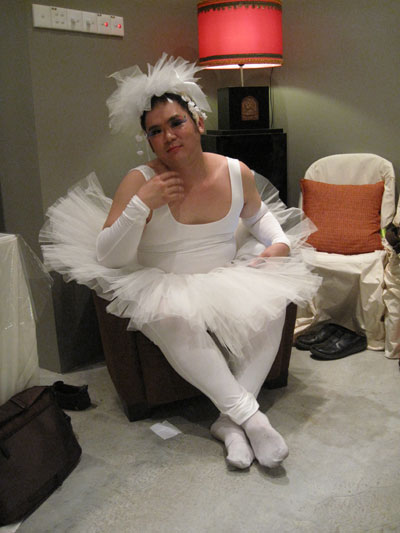 Allan waiting for his turn confidently knowing that his tutu is the hottest…hehehe

Eric Choong is just too comfortable…AND HE DOES NOT LOOK LIKE A MADAME OF A HOUSE OF PLEASURES. heheheh

Albert!!!!!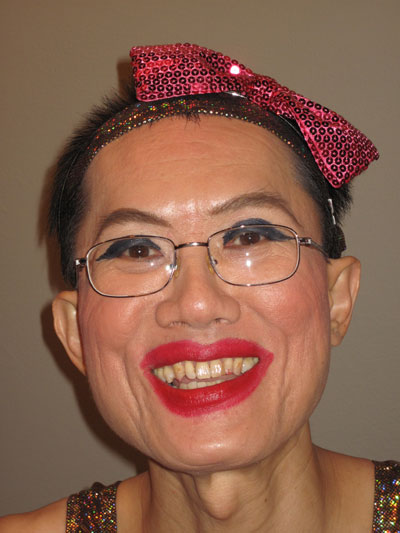 Tat Ming is auditioning for a horror movie…he didn't get the part..he scared the producer away…but he is loved in Kechara..heheheh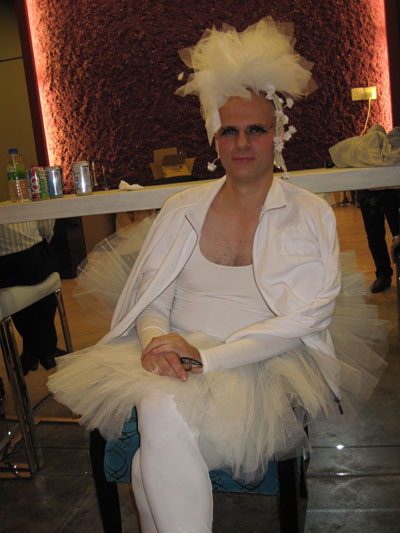 Thierry at his 'seductive' best??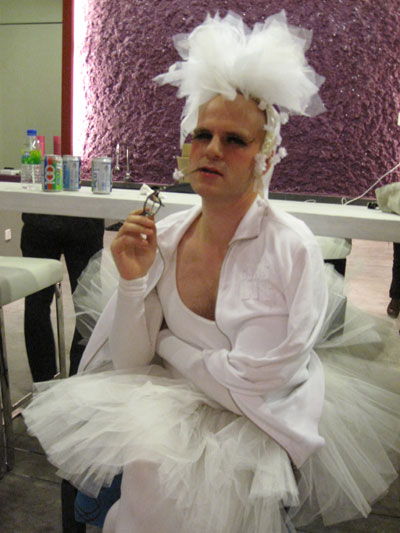 Come up and see me sometime???

Lam Rim anyone??

Mirror, mirror on the wall, who's the fairest of them all? What? The mirror didn't answer and cracked????

Margaret (real woman) in the centre was the one who conceptualized, came up with dances and choreographed the whole show!! Yes and Margaret is a great painter also. Here is Margaret the Mamasan with her swans…hehehe…Margaret worked very hard for weeks with the 'gals'.
**********
We in Kechara really have a good time and at the same time we are very spiritual. Why not have fun on the spiritual path. Nothing wrong. I feel Dharma must suit current trends, current modes but keep the essence of dharma pure.
Thanks to all the dancers, margaret and everyone involved. It looks great and it is for a great cause!!
Tsem Rinpoche
Please support us so that we can continue to bring you more Dharma:
If you are in the United States, please note that your offerings and contributions are tax deductible. ~ the tsemrinpoche.com blog team