2nd Flower Arrangement Class by KSA
Wow, I got these flowers from our own Kechara Saraswati Arts dept!!
They are learning flower arranging and they arranged this arrangement you see here. Not bad for new people at this art of flower arranging. Thank you for the beautiful arrangement. I love flowers.
We will have this in KWPC!!
Tsem Rinpoche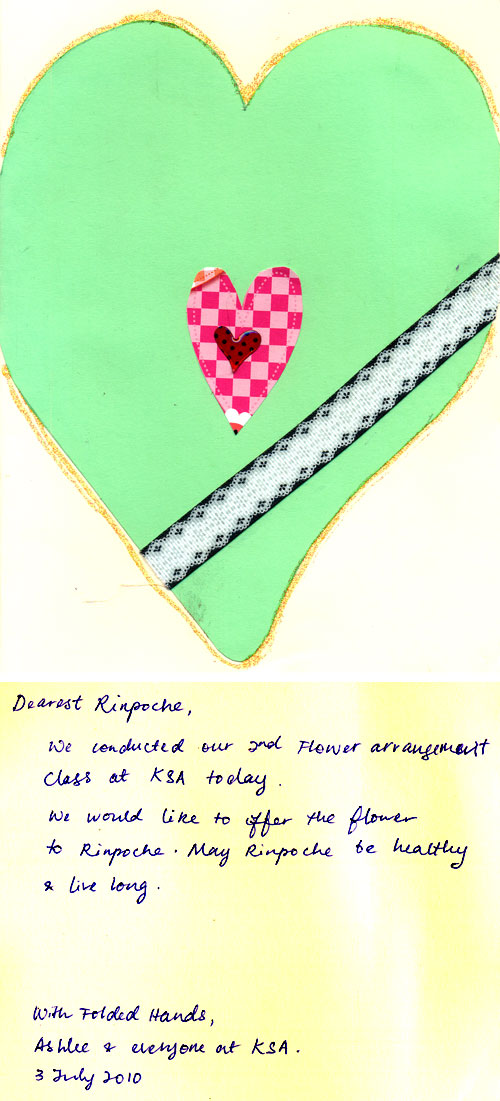 Please support us so that we can continue to bring you more Dharma:
If you are in the United States, please note that your offerings and contributions are tax deductible. ~ the tsemrinpoche.com blog team