Rainbows
1. Picture from JJ- Double rainbow outside my room
Dear Rinpoche,
There's another double rainbow outside of Rinpoche's room.
Tq
jj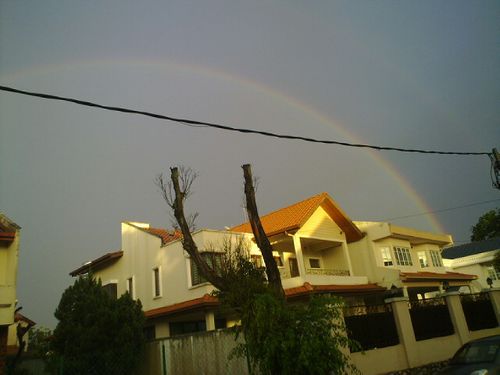 2. Picture taken from Tsem Ladrang by Monlam
3. Picture taken by Patsy
Dear Rinpoche,
I saw this big, clear and bright rainbow while driving from Kechara House 2 to Damansara Jaya. Later it disappeared.
From patsy.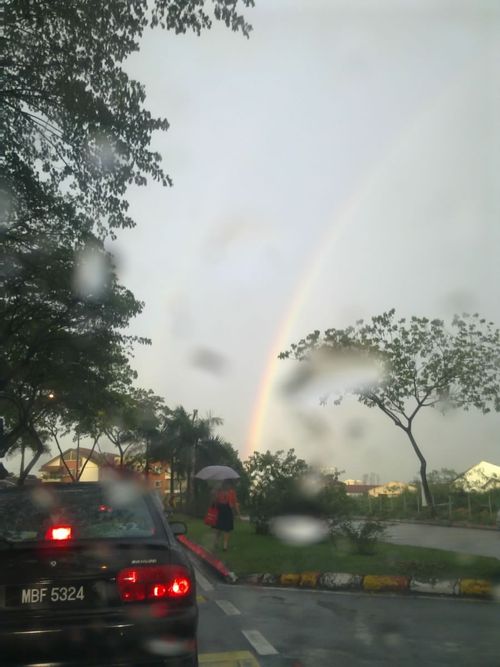 4. Picture taken by Margaret
Dear Rinpoche,
I just saw a very beautiful full rainbow as I am driving to puja tonight. Its right at Damansara Perdana n crossing over LDP.
Huge n full rainbow!
Thank u.
Marg(1 pic)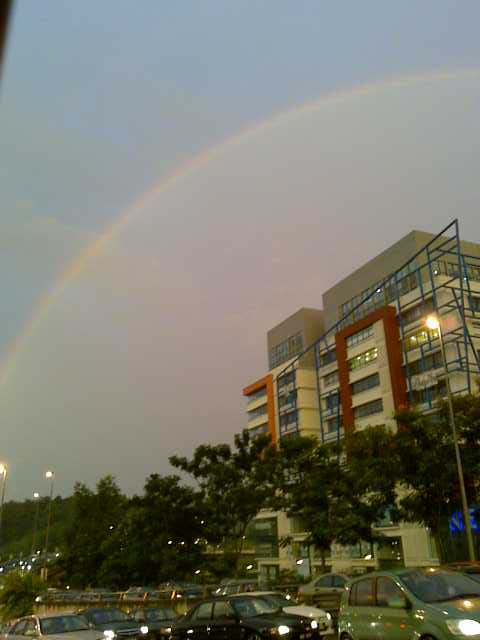 All these pictures of rainbows sent in by my students all happened in the same afternoon all in the space of a few hours. Strangely nice. Why so many rainbows where I am in one day??
Tsem Rinpoche

Please support us so that we can continue to bring you more Dharma:
If you are in the United States, please note that your offerings and contributions are tax deductible. ~ the tsemrinpoche.com blog team