NEW TSONGKAPA BOX SET!!!!!
Rinpoche and liaisons,
100 copies of the Tsongkhapa box set have just arrived. They are a huge improvement in quality and presentation. The stunning tsa tsa from Kechara discovery is held in a velvet foam and comes with a small stand. Li kim really spared nothing to produce a top quality box set.
Rinpoche's fabulous teachings on Guru Yoga, presented in Fang's excellent design which was also guided by Rinpoche, will benefit many!
KMP will send 20 box sets to Rinpoche shortly.
Tq. Sharon on behalf of KMP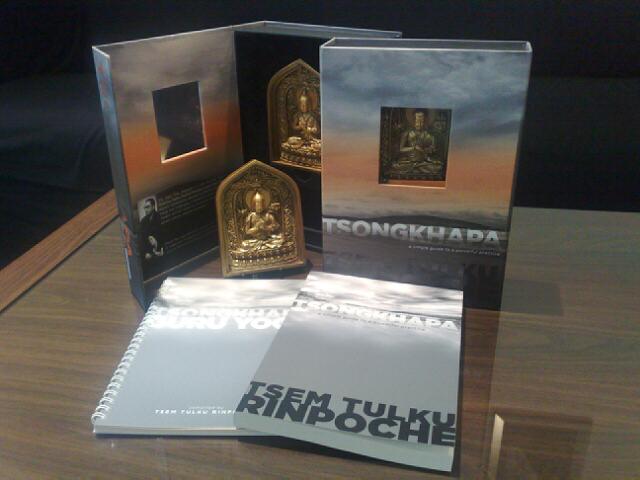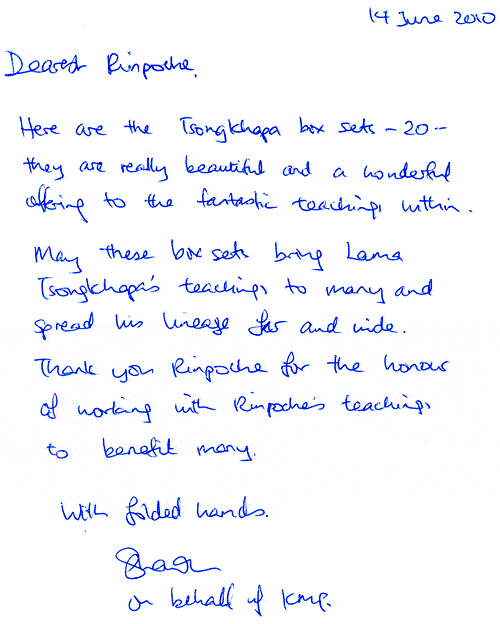 I just got this above sms news with picture a few minutes ago from Liaison and Kechara Media & Publications writer Sharon Saw!!!! Kechara Media & Publications or KMP has so many in house talented people. I am indeed very proud of them!! I AM SO HAPPY WITH THIS NEW TSONGKAPA BOX, IT WILL BENEFIT SO SO SO MANY PEOPLE. WHAT A BEAUTIFUL TSATSA IT COMES ALONG WITH!!!
Everything you want to know about Tsongkapa, and how to start this incredible practice is contained in this beautiful box set now. It is the only ONE IN THE WORLD EXISTING!!! IT HAS BEEN MY DREAM TO CREATE THIS MANY YEARS AGO AND NOW KMP HAS DONE IT AGAIN!!!
Tsem Rinpoche

Related Articles on Li Kim:
Please support us so that we can continue to bring you more Dharma:
If you are in the United States, please note that your offerings and contributions are tax deductible. ~ the tsemrinpoche.com blog team