Another success story of Kechara Soup Kitchen
KECHARA SOUP KITCHEN SUCCESS STORY AGAIN!!!!
Report from Justin Cheah of Kechara Soup Kitchen. Every month, many like Shamsul are taken off the streets thru KSK's help
Shamsul (37 years old) sometimes sleeps on the streets and sometimes stays in friends room whenever convenient. He applied to work in Mandarin Hotel as a steward (kitchen helper) about 2 weeks ago. He could not afford to buy a pair of safety shoe which is compulsory requirement and remain jobless till we met him last week midnight rounds. We bought him one pair and he reported to work just now. He works part time now while waiting for full time slot available. He's getting RM5 per hour (One day at least 12 hours guaranteed). Now he's able to make some money and have his own room soon. He is very happy.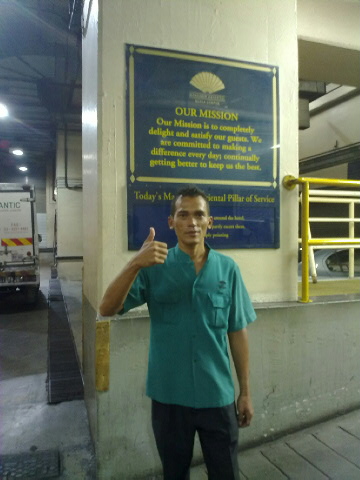 Shamsul is off the streets and with a job now!!! No more homelessness for Shamsul. How wonderful. He deserves warmth, comfortable dry place to sleep and nourishment just like all of us. Good job from Kechara Soup Kitchen.
---
This is such a wonderful sms update from Justin Cheah that I recieved a few hours ago. And as I am typing this right now, Kechara Soup Kitchen department are in the streets delivering food right now!!! It is 12:42 AM.
Tsem Rinpoche.

Please support us so that we can continue to bring you more Dharma:
If you are in the United States, please note that your offerings and contributions are tax deductible. ~ the tsemrinpoche.com blog team