Ipoh Study Group
Dear Rinpoche,
Jace and I together with my boyfriend Teow are on the way to Ipoh. Raymond Chu and wife will be there to attend the puja too.
Regards,
Han
Dear Rinpoche,
Jace, Raymond family, 4 of them, Waimeng and his sister Yee Mun are at Ipoh cell group, offerings are set and going to start the setrap puja at 230pm. Raymond will do a sharing with the attendees after the puja. Later Mr Ngeow will be here to give a dharma talk about Protector.
Regards,
Han
Dear Rinpoche,
Mr Ngeow explaining about protector practice.
Best regards,
Wai Meng
Dear Rinpoche,
The puja learning session has started.
Best regards,
Wai Meng
Dear rinpoche,
Two pictures attached:
Jace explaining to three newbies
People learning how to do short mandala offering

Best regards,
Wai Meng
Dear Rinpoche,
We are going to start the puja. There are about 7 attendees, including eric's parents are here. Pic of Jace explaining to newbies about offerings and raymond teaching waimeng's sister doing black tea.
Regards,
Han
Group about to complete the Setrap puja just as Dino, Lily Ng and myself arrived. Good to see some newbies like Stephanie and also Eric's cousin Soo whom I met during Wesak Day and encouraged him to take active part here. Wai Meng, his sister and Eric's mom did a good job preparing for session today. Dino helped with translation.
Rgds ngeow
Dear Rinpoche,
We have just finished the teaching from ngeow. It was 2.5 hours of teaching it was long but newbies and kh people benefited from it. Now we are having dinner then head back to kl.
Best Regards,
Wai Meng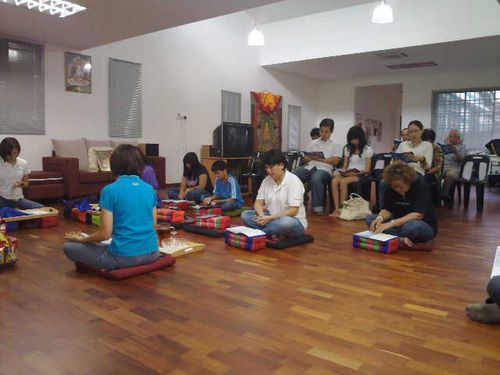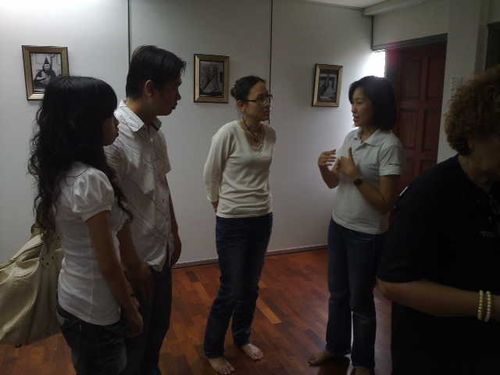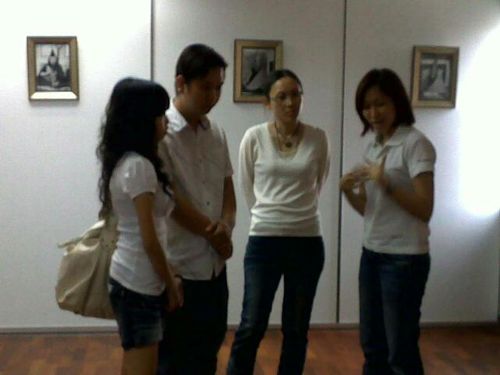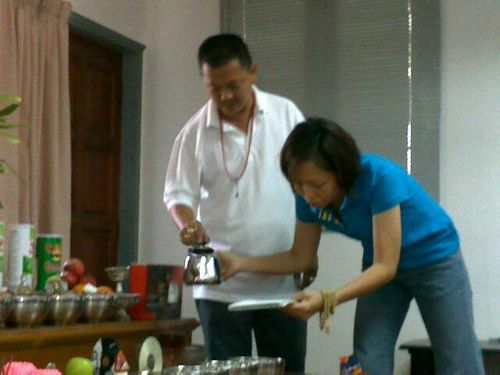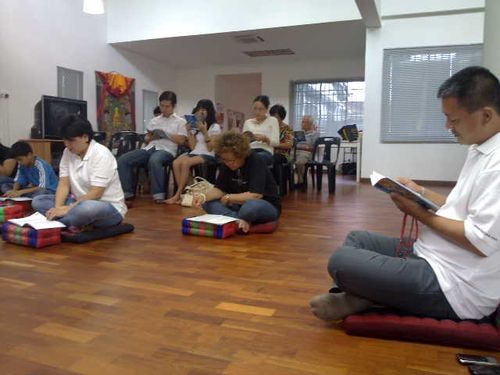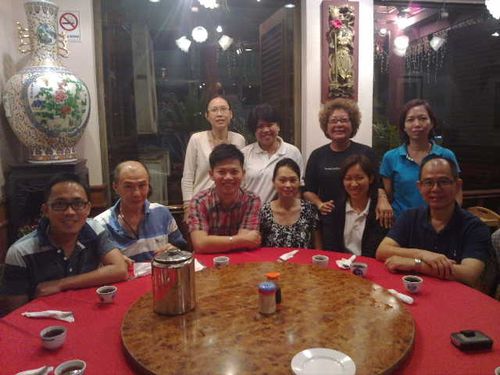 Please support us so that we can continue to bring you more Dharma:
If you are in the United States, please note that your offerings and contributions are tax deductible. ~ the tsemrinpoche.com blog team