Another person joins kechara house full time!!!!
I have been encouraging many people to do dharma work full time. Dharma is spiritual, fulfilling and it can be a very rewarding career. For many years people thought that dharma is a nowhere, dead end job with very little satisfaction. Well many in kh who have joined in full time has proven them wrong. DHARMA CAN BE A VERY FULFILLING AND SATISFYING CAREER!!
Today another young, educated, professional student of mine named Louise has joined the KECHARA DISCOVERY Dept of Kechara house!!!! She started work today!!! Welcome Louise!!! She is Sales and Marketing Manager!!!
Louise is an intelligent, bright, sincere and very cooperative person. Louise is not the ordinary just make money and get alot of material things kind of person. She is very very very intelligent and wishes to live her life her way…i really admire her…She knows there is more to live than just making money and gathering luxuries. She is a special person that enjoys helping other people and seeing them happy. She is setting a POWERFUL EXAMPLE to many people in the world and here that dharma work means your a winner.
KD creates all the lovely statues, tsatsas and related items that are available in our 5 retail stores (kechara Paradise: https://www.kechara.com/shop/ ). Paul will be making large 12ft Tsongkapa, 8ft Vajra Yogini and & 8ft Setrap for our new Gompa finishing in a few months time with his KD team. A gompa is a Prayer Hall. Kd does beautiful work for Dharma! I am very proud of this dept and appreciate the beautiful works of art they produce for our shrines…thank you KD team!
Today is Louise's 1st day on the job at Kechara Discovery!!
I am proud of her and very very very happy for her. I want her to go all the way and make her dept expand, grow and become big. It can and it will…. I want Louise to know that her dept can definitely go far. Just give everything u got and JUST DO IT!!!
Much care,
Tsem Rinpoche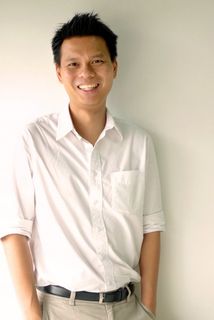 This is wonderful Paul Yap, the Liaison who is the head of Kechara Discovery (KD) dept..He is very hardworking and nice fellow. You'll like him!
Paul has two portfolios in KH's depts..he also is co-head of Kechara Saraswati Arts Dept together with Wan Wong…
Please support us so that we can continue to bring you more Dharma:
If you are in the United States, please note that your offerings and contributions are tax deductible. ~ the tsemrinpoche.com blog team