Superstar Michelle Yeoh's Mother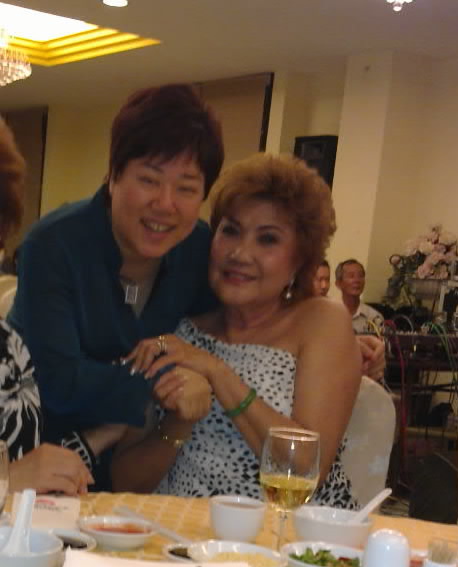 A lovely picture of Sharon who had dinner with a group together with superstar Michelle Yeoh's mother Datin Janet Yeoh…. Sharon mentioned that Datin Janet Yeoh is a very friendly, kind and lovely lady. Sharon looks forward to knowing her more as a person. From this picture, I think Sharon is right! She looks sweet. Nice photo and update from Liaison Sharon..thank you!
Sharon herself is a very gentle, sincere, and generous person. I can really say that as I've known her for a few years now. Sharon doesn't want anything from people or never has an agenda. She is there for you. Just you. She can get along with anyone and has a variety of friends.
I'm glad to know Sharon who works very hard in Kechara Media & Publications dept and has books written by her. Great writer!!!
Also she is a full time mother to her beloved son Sean. She loves and adores Sean. He's very cute too. hehehe….Sean has all kinds of schemes he cooks up to get Sharon's attention…..very funny and cute sometimes.. I would also if my mom was Sharon. But I wouldn't be too drastic though..hehee.
Sharon loves Charity and bringing benefit to others from the bottom of her heart. I will always watch over her and make sure she is ok like a fat guardian angel, because I think of her very fondly. May Sharon gain great attainments and Sean make Sharon proud.
Tsem Rinpoche
P.S. Please see the latest creation from Sharon!!!! She wrote the Tsongkapa Box set!!!!
Please support us so that we can continue to bring you more Dharma:
If you are in the United States, please note that your offerings and contributions are tax deductible. ~ the tsemrinpoche.com blog team