Eric Choong – In Full Bloom
Eric Choong is one of my good friends and students. Three years ago, I have requested him to share his life story and his challenges in becoming a fashion designer.
In his book ERIC CHOONG IN FULL BLOOM, he also talks about his spiritual journey, and how he incorporates Dharma into his busy lifestyle as an international fashion designer.
"Having been in the fashion industry for 25 years, I have experienced the ups and downs in my career, and I have seen many colleagues who chose to withdraw or were no longer in demand because they were not persistent enough. Thanks to the blessings of Dharma, I now have a different interpretation of gains and losses, fame and fortune."
I've known Eric for a few years now. He has taken refuge and very committed on his spiritual path. He is the type of person that is fun to be with, jokes alot and can work very hard. He keeps his word if he promises something. Eric is warm to everyone, but he sizes you up. If he trusts you, he will go all the way with you. But he is a careful person and very intelligent. Very creative of course. I enjoy Eric's company and he is involved in Kechara in so many ways. He shares the big Kechara Dreams and goals we have. I am proud of Eric and happy to have him as a student of something deep and meaningful in his life.
I highly recommend Eric's book. It is very inspiring. The industry Eric's in looks easy, glamorous and fun, but it is alot of hard work behind the scenes. If I may also say, very heartbreaking at times. I wish my luck to Eric very much. I care about my Eric alot. I want Eric to be ok all the time. I offer my prayers for him always.
Tsem Rinpoche
---
Eric's Story
As a child, Eric possessed a natural creative disposition. This was observed and noted by his mother, a well-known make-up artist, who further inculcated his passion for the arts by providing him with an artistic environment during his youth which has had a profound and inspirational impact on him since.
At a young age, Eric's ambition was to become a fashion designer, and he has been sending his fashion sketches to magazines, which were shortlisted and published. This went on for a few years and Eric made a little name for himself in this industry.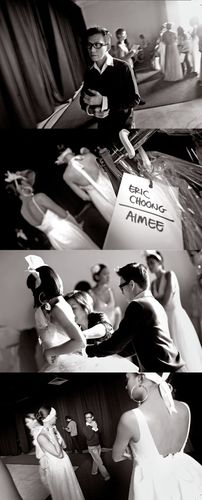 Before graduating from high school, Eric's determination to become a fashion designer was met with strong opposition from his father, while his mother was very supportive of the idea. Eric rebelled against his father for almost half a year, and this put a strain on the father-son relationship. However, Eric remained steadfast in his decision and his persistence eventually persuaded his father to relent and agree with his ambition.
Eric grew up in a very protective environment, and his parents would not allow him to go to a distant country to study on his own. Hence, it was decided that he should study in Hong Kong as there were relatives there who could take care of him.
Apart from attending classes in Hong Kong in the 80's, Eric also went with his teachers to various concerts, movies and fashion shows. His first training ground was Hong Kong, where he had to work hard to start off his career after graduating from the Hong Kong Institute of Fashion Design.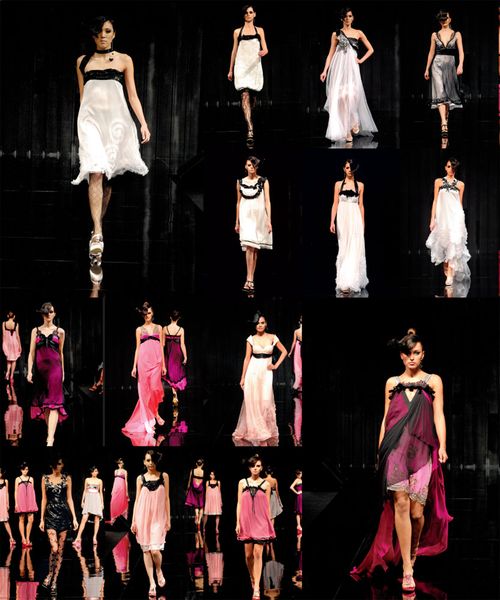 The "Eric Choong Haute Couture" label was conceived in 1990 upon his return to Kuala Lumpur and the setting up of his first atelier. Based on Eric's firm and guiding philosophy that "fine style never goes out of fashion", the label quickly became known for its modern and sophisticated approach, and its creations were born from ideas native to Malaysian culture.
ERIC CHOONG IN FULL BLOOM is supported by famous people and personalities – the international model in New York Ling Tan, the popular Malaysian singer Nicholas Teo, the celebrated Taiwanese Poet Kohua Chen, the well-known Hong Kong writer Zita Law and the legendary actress Petrina Fung Po Po.
More information about ERIC CHOONG IN FULL BLOOM here.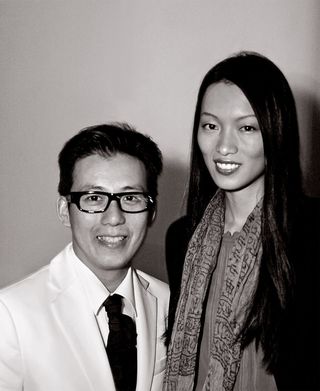 Please support us so that we can continue to bring you more Dharma:
If you are in the United States, please note that your offerings and contributions are tax deductible. ~ the tsemrinpoche.com blog team