KMP at READ MALAYSIA Book Fair
Dear Rinpoche,
We just completed preliminary setup for our booth in Read Malaysia at The Mines.
Fang did the display and setup was with the help of Susan, Allan and myself. The door curtain design was Fang's idea and we borrowed the Shakyamuni thangka from Li Kim.
David
The Book Fair will be held from 04 June 2010 to 13 June 2010, 11am to 10pm daily at The Mines.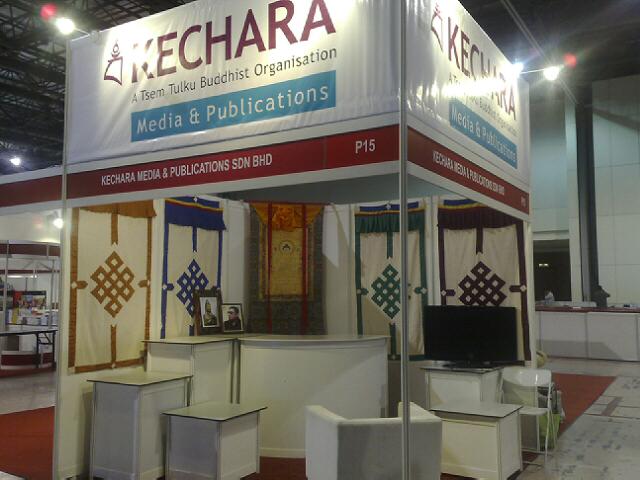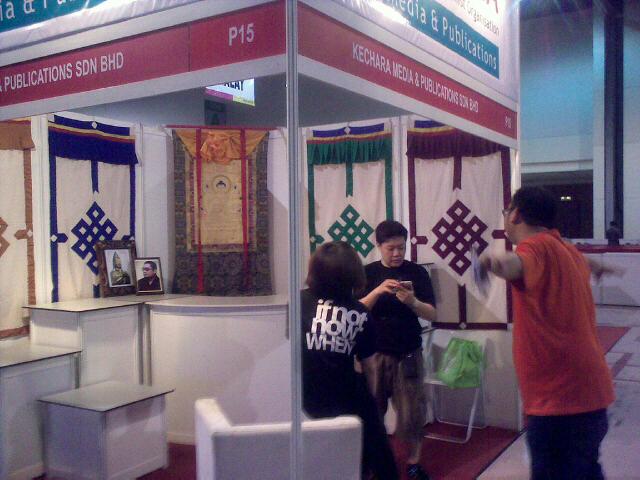 I got this nice sms message from David…so I thought I'd blog it and ask everyone to go there to support Kechara Media & Publications (KMP). They deserve our support as they do wonderful work and they all work so hard.
KMP's website- http://www.kechara.com/kmp/ .
Thanks ahead of time for caring about our own centre and each department's growth..
Tsem Rinpoche
---
More photos of the book fair: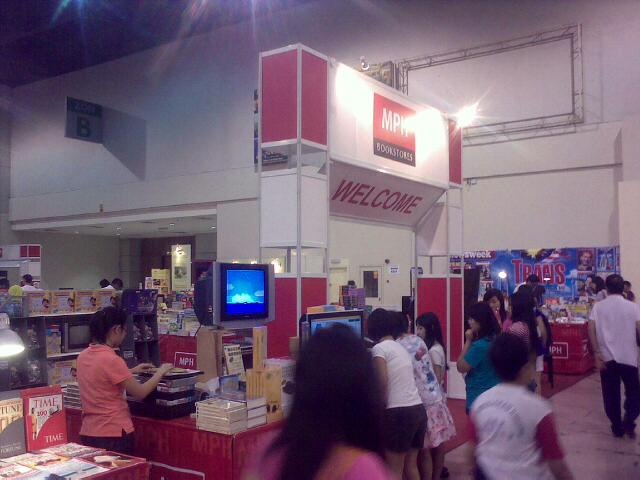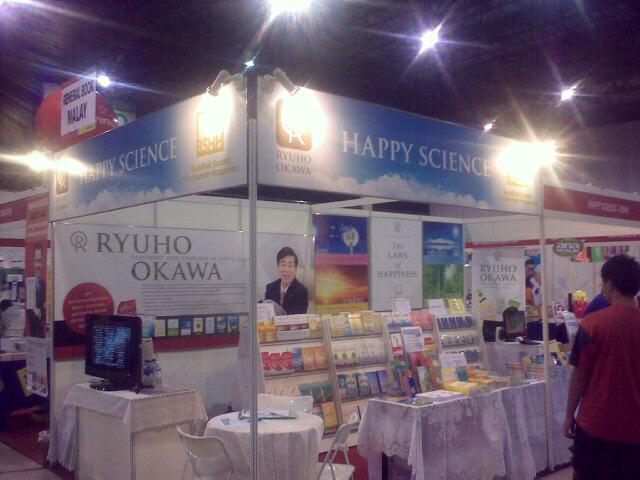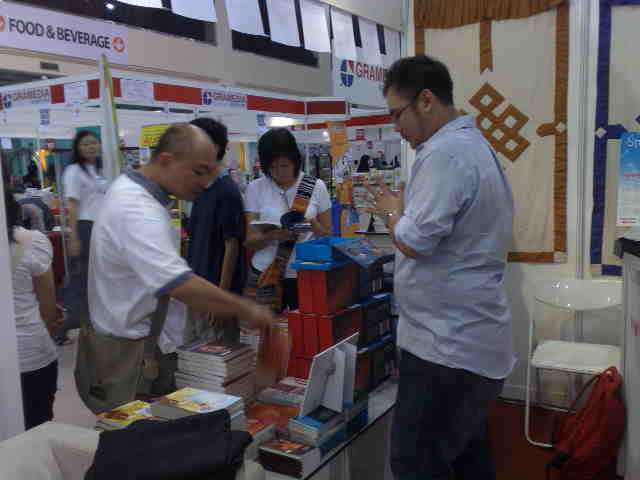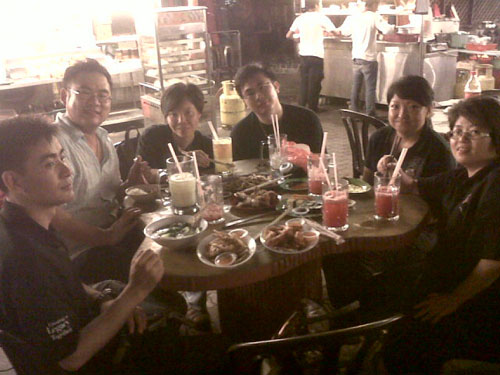 Dear Rinpoche,

We're now having supper at Ming Tien to say thank you to Allan, Gim Lee n her cousin who came to support today.

Allan been working quite hard the last 10 days straight with no leave and did a lot to help us meet n exceed our daily sales target. He also has made many friends with other booth people. Thank you.

Love, Jamie Khoo
Related Articles on Li Kim:
Please support us so that we can continue to bring you more Dharma:
If you are in the United States, please note that your offerings and contributions are tax deductible. ~ the tsemrinpoche.com blog team