Letter from Al Gore Former Vice President of the United States of America
A few months ago, I got together with around 15 students. We made a list of people we wanted to share our beautiful KMP books with.
We thought they would enjoy reading the books from our wonderful young authors and perhaps enhance their lives if I may say so humbly.. since these Shakers and movers are in the limelight already, maybe be inspired further to benefit others from our books. Kmp or Kechara Media & Publications is the Publications wing of our Kechara Organization..see: http://kechara.com/kmp/
We have a group of great, inspiring, committed individuals who work very hard to author, write, edit and produce top quality books/videos/media materials. We are spreading to other genres also. This whole dept is headed by a wonderful Lady Likim. Likim is straightforward, generous, caring and highly intelligent lady that I have the pleasure to work with.
She has fabulous people in her dept and they are so supportive and harmonious with each other. I like that. They show people that Dharma can be a career! One of the people we sent three books to was Mr. Al Gore. He is so kind because he even took the time to write and sign his letter.
We are truly honored as he is a person who is speaking up to save the planet from the results of Global Warming. We pray for him, support him and want him to be successful in this and all his endeavours that would benefit others.
On behalf of myself, KMP dept and all of Kechara Organization, we sincerely thank Mr Al Gore for his wonderful reply. We appreciate it so much!
Tsem Rinpoche
---
Three books we sent Mr Al Gore published by KMP are below. They are 'Call Me Paris' by Jamie Khoo who is an incredible writer who writes from her big heart and she is in KMP. Next book is 'If Not Now, When?', which are compiled quotes by myself. The third book is, 'There is No Way But UP' by David Lai, who is another extremely talented author with a great future working in KMP.
---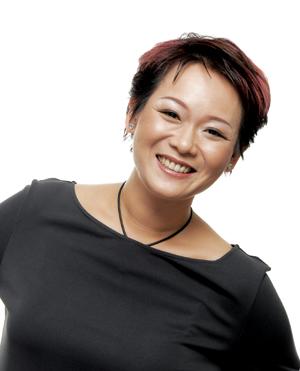 This attractive mother of three, is the CEO of Kechara Media & Publications, our Publishing Wing of Kechara House Buddhist Organization in Malaysia. She is a wonderful, intelligent, generous and engaging individual. You would love to meet her, I promise. I have the pleasure to work with her in the in many projects.
Tsem Rinpoche

For more interesting information:
Please support us so that we can continue to bring you more Dharma:
If you are in the United States, please note that your offerings and contributions are tax deductible. ~ the tsemrinpoche.com blog team