Activities in One day
Today and like most days in Kechara there are multiple activities happening in the various depts. We are always very busy bringing art, dhama, food, help, and learning to interested people. I am proud of my team and I salute them. See what they are doing today in the various depts please.
Let me show you what I mean:
In Kechara Saraswati Arts Dept (KSA), Eric Choong teaches people how to make beaded items. Beaded mala-rosary bag complete!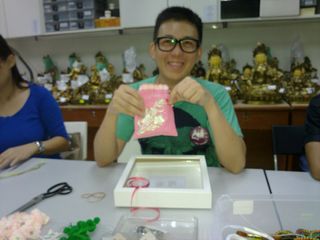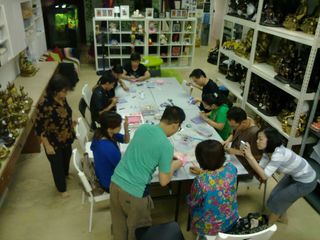 In Kechara House Gompa (KH1),Liaison Sharon conducting a wonderful class to eager people on the whole spectrum of Setrap. For example, origins, practice, lineage, benefits, etc. Sharon Speaks very well and is a GREAT WRITER!! She is the one who wrote for our Setrap Box Set which is Very Popular so she is very qualified to speak on Setrap. Must invite her to speak more. The wonderful Dr Lanse of KMP translated Sharon's talk into Chinese for the audience…great!!!
At MPH bookstore, Kechara Media & Publications (KMP) had a book reading session for the public today for 'No Way But Up' and 'Call Me Paris' books.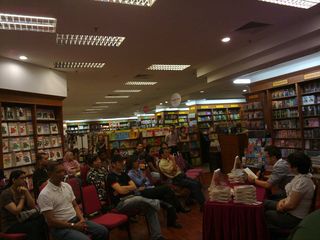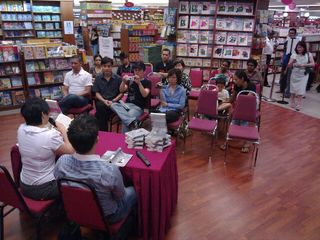 In Kechara Soup Kitchen (KSK), people are doing their motivational reading before going out to distribute food to the homeless.
In Kechara Tsem Ladrang, out station students/friends came to take a tour of the Tsem Ladrang Dept and to pay homage to the beautiful private altar. Below viewing the large turtles at Tsem Ladrang.
In Kuantan, we have started a Kechara Study Chapter. They liked our items from the outlets so much, they have taking consignment of our beautiful products and started a small sales corner.
This is all in a day's events at Kechara!
Tsem Rinpoche

Please support us so that we can continue to bring you more Dharma:
If you are in the United States, please note that your offerings and contributions are tax deductible. ~ the tsemrinpoche.com blog team