Margaret's Fantastic Paintings!!!
One of my long time friends and students, Margaret Lee is very talented. She is from Hong Kong and currently resides in Malaysia. Through the years, she has offered me many thangkas and paintings which she painted herself. I encouraged her to explore thangka painting when I first met her in the year 2001 and she took it on.
Each thangka she has painted and of what deity was my request except Reclining Buddha and Buddha in Meditation in asterisks*. Those two was Margaret's own wonderful idea to paint.. I have all of them within my collection except Reclining Buddha and Buddha in meditation. All eleven paintings below was hand done by Margaret. Amazing!!
She has made some thangka paintings according to traditional Tibetan style and out of her creativity, she also painted modern, new age style of her own. I would like to share some of her works with all of you.  Please scroll down below slowly and feast your eyes on the incredibly talented works of Margaret. I treasure each painting so much!!
We have reproduced the paintings for people to invite and they are available in Kechara Paradise Outlets (http://www.kechara.com/paradise/ )  printed in high definition ready to be framed!!!
I love these thangkas and Margaret REALLY DID A SPECTACULAR JOB!! Can you imagine the time, energy, effort and care put into each painting??? Margaret really gave it her all!!!!
Fantastic!! Thank you Margaret!!
Tsem Rinpoche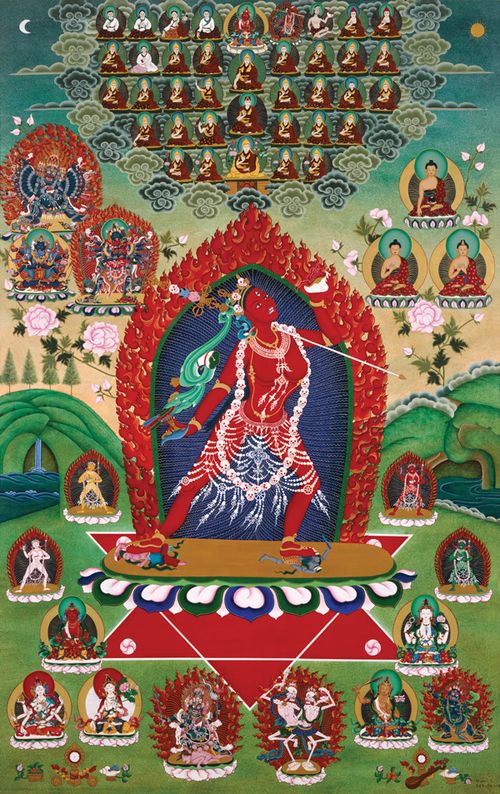 Vajrayogini thangka with lineage gurus & various deities (please see my previous posting for more info: Margaret's Talented! ) This painting is so incredibly detailed with the lamas of the Vajra Yogini lineage on top.
Upper left is Yamantaka, Heruka, and Guhyasamaja. Upper right is the Past Buddha Krukkanchanda, Present Shakyamuni and Future Buddha Maitreya. Lower left is Amitayus, Namgyalma and White Tara. Lower right is Avalokitesvara, Manjushri and Vajrapani. Centre bottom is four faced Mahakala and Durdak Yabyum.
Near VajraYogini is the four main entourage dakinis. The original painting is from Trijang Rinpoche and I borrowed it from Trijang ladrang in Gaden many years back and took pictures. From those pictures I had Margaret reproduce this.  I absolutely love this painting so much!!! This is hanging in Kechara House itself!
size of painting- 4 ft x 3 ft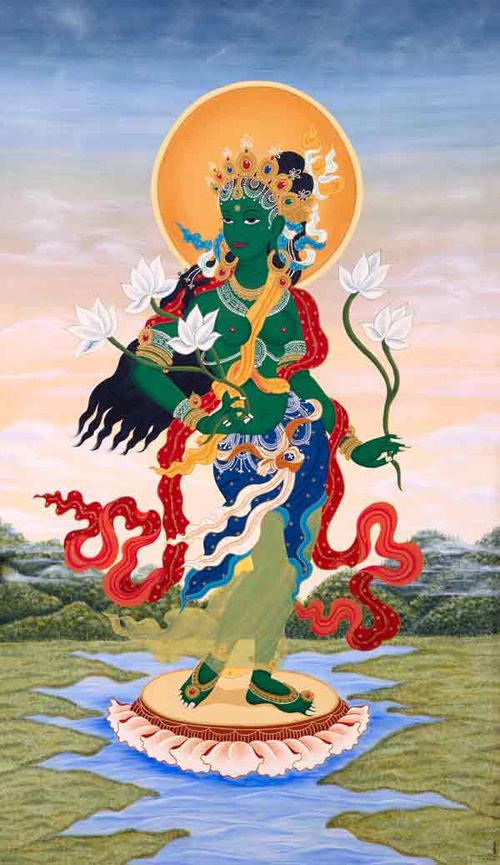 Standing Tara
– 3ft x 2 ft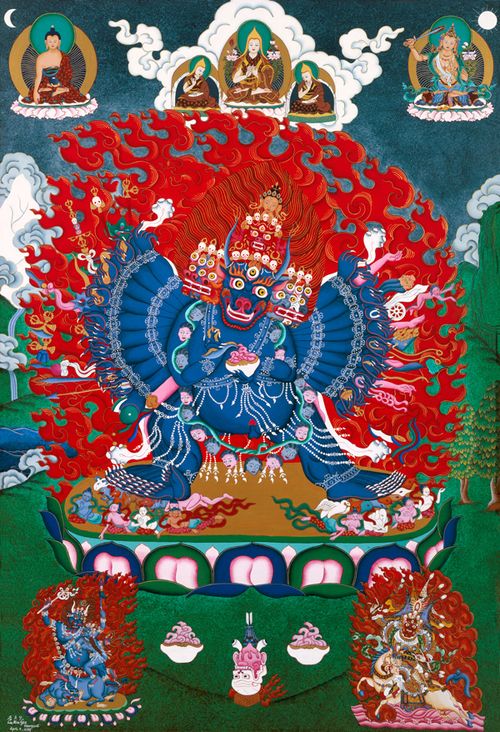 Yamantaka with Tsongkhapa and 2 heart sons, Manjushri and Shakyamuni at the top; Kalarupa and Setrap on the bottom
– 3 ft x 2 ft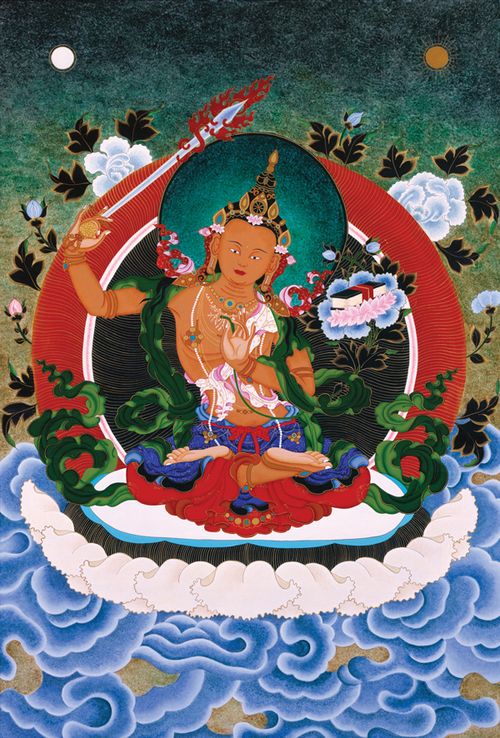 Manjushri ( I love Manjushri so much. I keep this painting in my bedroom)I really cannot stop staring at this painting Margaret has done. This is my favorite Manjushri painting in the whole world.
– 4 ft x  3ft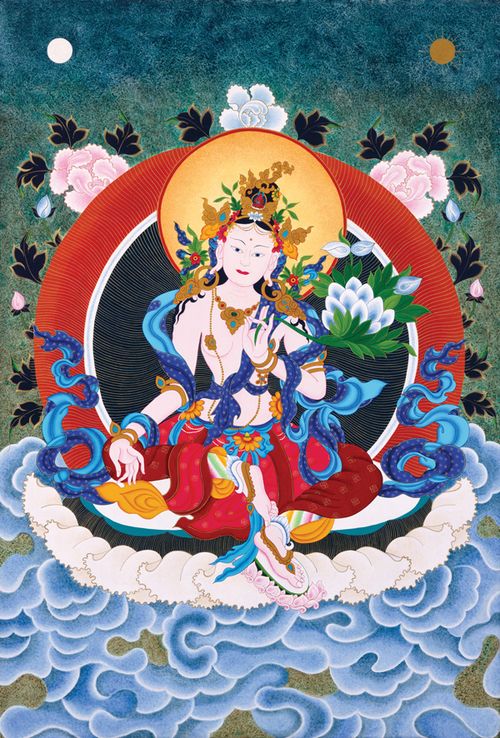 Dream Tara-This practice confer knowledge of the future during dreams. This form of Tara is said to give indications to one's questions in dreams if the practice is done correctly.
– 4 ft x 3 ft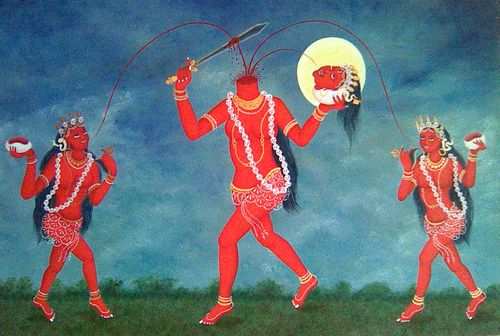 Headless Vajra Yogini-I saw this picture in a shop in Kathmandu. The owner only had one and didn't want to part with it. So I took pictures and emailed to Margaret to paint it and it came out exaclty as the one in the shop!! Fantastic!!!
– 1 ft 4 inches x 2 ft

One of the 5 visions of Tsongkhapa, with children. Tsongkapa appeared in 5 main visions to Kedrub Rinpoche. This is one of the visions Margaret has painted.
– 3 ft x 2 ft
Buddha in meditation**
– 2 ft x 2 ft 8 inches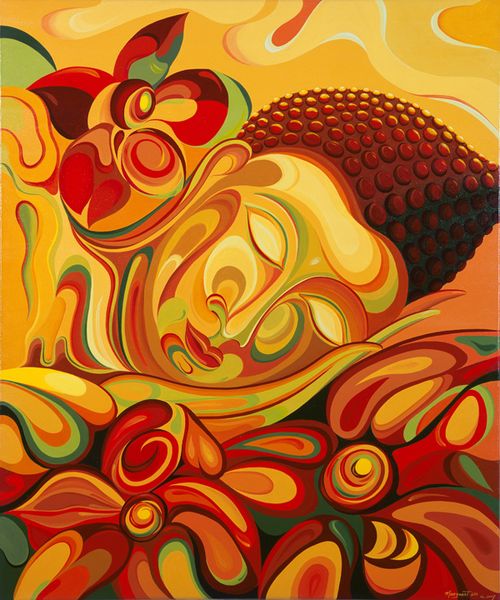 Reclining Buddha**
– 3 ft x 2 ft 8 inches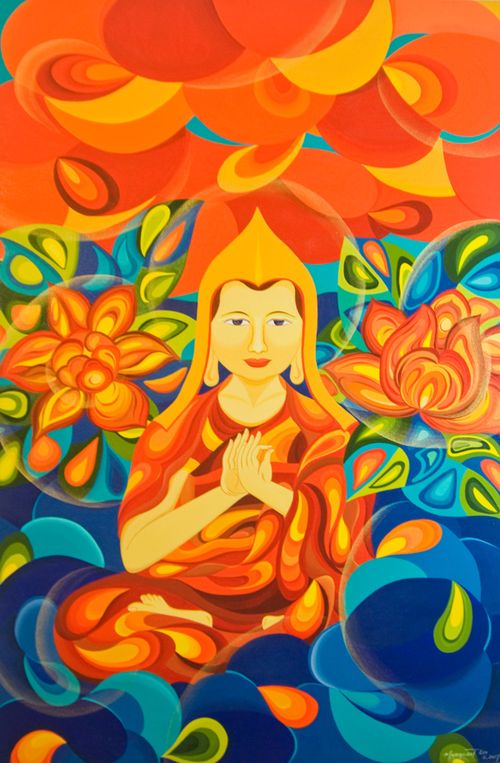 Tsongkhapa (Very modern and appealing for children)
– 2 ft x 3 ft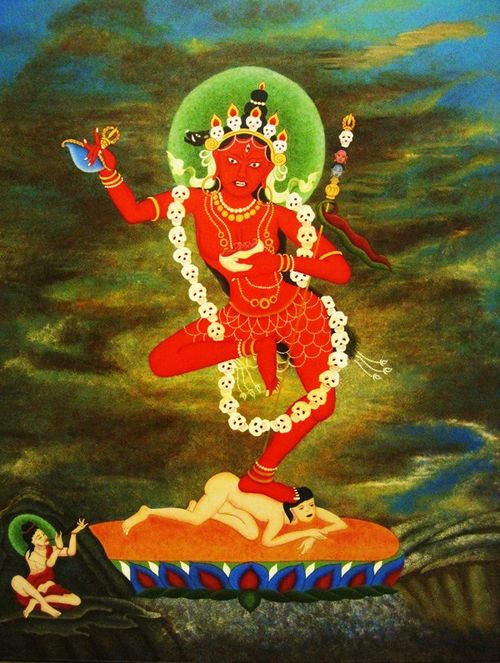 Vajra Varahi here painted by Margaret with Naropa on the bottom left is absolutely haunting. What a spectacular painting. Talk about talent!! I love the background, colors and the mood it sets. Very haunting and alluring Buddha Vajra Varahi doing the dance of subjugating samsara from our minds.
size of painting- 2ft 10 inches x 2 ft 2 inches

White Tara- Sweet and beautiful.
2 ft x 2 ft
A Word From The Artist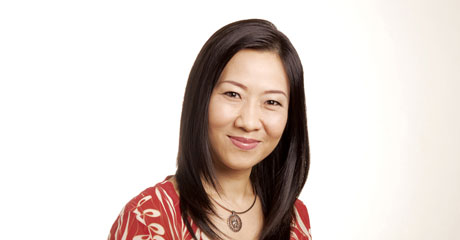 "An assignment from my Guru, H.E. Tsem Rinpoche, to frame up an old poster of the Buddha of Wisdom, Manjushri, miraculously put me on the joyful path of creation. I started to paint my very first thangka with acrylic on wood in 2001 and have since been engaging in painting retreats. Some painting retreats took up to 11 months, yet the tremendous joy and serenity that I feel after each retreat is beyond words. I humbly fold my hands to my kind Guru who has helped me to explore my creative potential and to find my inner strength and beauty."
~ Margaret Lee
Please support us so that we can continue to bring you more Dharma:
If you are in the United States, please note that your offerings and contributions are tax deductible. ~ the tsemrinpoche.com blog team