KB's Wedding
Dear Rinpoche,
Sorry for sending my wedding pictures late to Rinpoche. With Rinpoche's blessing, the wedding went very smooth and very fast.
My wedding will not stop me from doing dharma work.I will continue to serve Rinpoche and Kechara till i die.
I would like to thank the ladrang people for giving me their support and care all the time.
Thank you Rinpoche, please take care and I will see Rinpoche very soon.
Regards,
KB
I received these email pictures of my assistant Kb who just got married last week. Kb has been with me for over 5 years. He is honourable, hardworking, very honest, very gentle, extremely polite and never is after anything. No ulterior motives whatsoever. He is such a pleasure to work with and I think of him as a younger brother rather than an assistant. I treasure Kb very much and now I will treasure his wife also. Welcome to the Kechara family Pusshpa!!!
I am so happy to see these pictures. If Kb is ok and happy then I am ok.
Tsem Rinpoche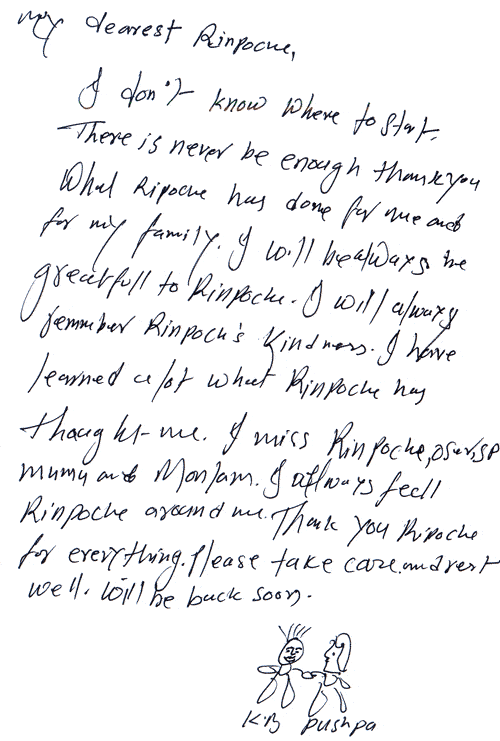 Please support us so that we can continue to bring you more Dharma:
If you are in the United States, please note that your offerings and contributions are tax deductible. ~ the tsemrinpoche.com blog team