Setrap Puja in Penang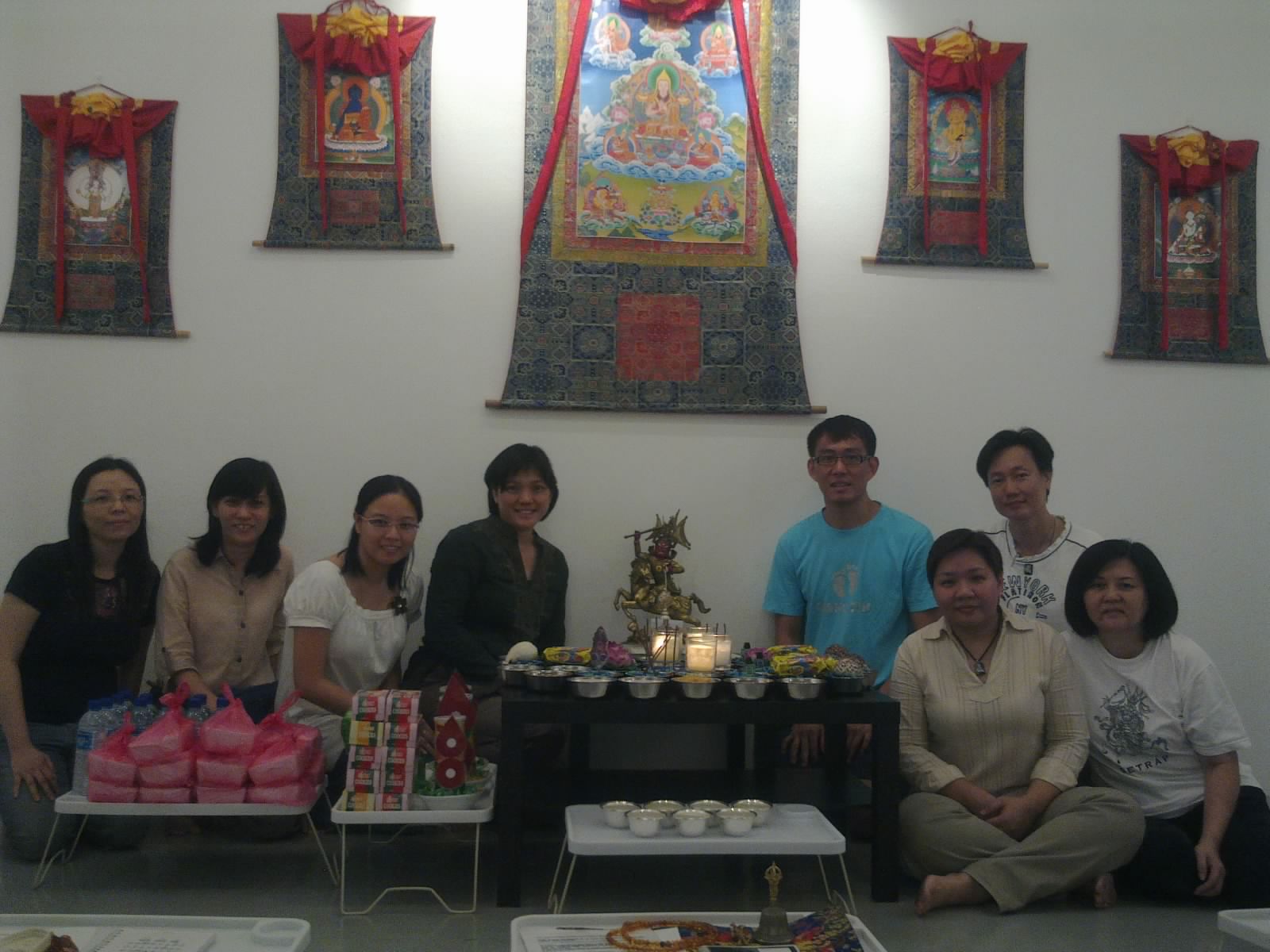 Dear Rinpoche, as our weekly setrap puja attendees has grown to about 12 people, tonight we have set up our puja on the second floor above the outlet so that we have more space. The photo shows some of the attendees. From patsy.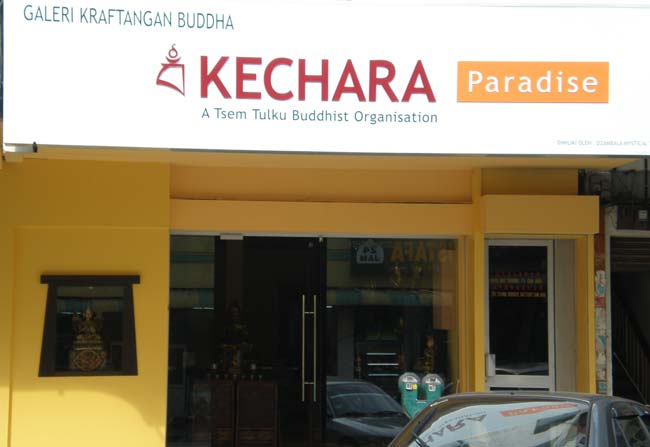 Sacred Setrap in Penang outlet. You must go and make offerings to this Setrap. Make a wish. When you go to Penang, it is a must to visit this special Setrap image. It is very holy. If you live in Penang, you should visit on a regular basis and receive blessings from this sacred image of Protector Setrap (above).
I've known Patsy for over 10 years. She is gracious, generous, straightforward, a great host and also someone who really can take a lot of pressure.
Many years back, I use to visit Penang and I would stay in her lovely home with her family. Soon Li, her husband and I use to have our little spiritual talks in his tv room. He's very supportive of her very much too. He's a nice person.
Just like many families, sometimes luck goes up and down.. Well that happened to this family so I recommended a series of things for Patsy to do and she did it all. One of them was to recite her protector's mantra 10 million times. Shocked at first at the number, but she did it without complaining. It took her a few years but she did it and now the family is back on track and ok. I am so happy for them. She really wants others to experience the blessings of dharma.
Then Patsy approached me to do more dharma work in Penang. I hesitatingly agreed and she raised the funds, did the renovations and started a Kechara Paradise Outlet (our fifth outlet) in Penang. She operates the outlet herself. The amazing thing is she wants to do this to repay the kindness of dharma. Wow!
Now she has a growing group of friends who would like to experience the blessings of Setrap and they all offer puja together. How beautiful.
Patsy has come a long way and I am truly proud of her. She still comes down to KL often to do dharma work in our Mother branch of Kechara in Kuala Lumpur.
Tsem Rinpoche
Please support us so that we can continue to bring you more Dharma:
If you are in the United States, please note that your offerings and contributions are tax deductible. ~ the tsemrinpoche.com blog team