My Loneliness and Longings…..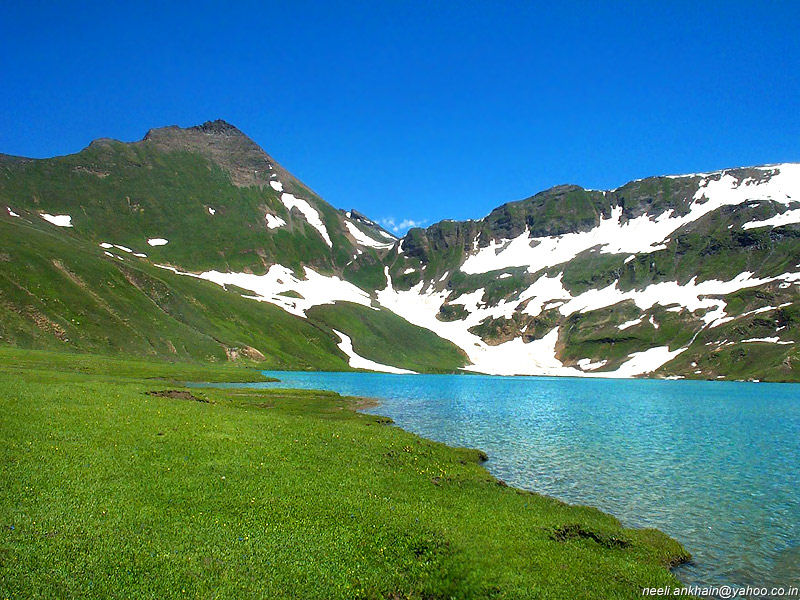 Dear friends,
Since very young in New Jersey I would look for pictures of mountains and lakes. I've never fancied oceans. But lakes with forests, mountains and greenery really attract me. It was not just an attraction to a scene, but it touched something very deep inside of me. A feeling to be there or I belong there was very strong in me. I would be excited and wish to be there. I would look for books to see mountains with forests and I still do. I even keep posters of mountains/forests these days and stare at it. I know I belong there. I wouldn't be lonely at all. I visualize that I am there.
Now three decades later, I still haven't gotten the chance to live in such a place although I long for it very much. I wish for it very much. A house near a lake or river with mountains and forests is what I long for. I don't know when I can achieve this, but my 'work' and 'duties' keep me from it.
A house in the mountains would be my dream and do practice. No politics, mind games, not many people, not many worldly proprieties to be forced into doing. No fundraising, no events, no convincing others, not having to answer tons of questions, answer tons of doubts. Be subjected to unfair scrutinies and unnecessary comments. Year after year to explain what I am doing or beg, cajole and ask people to help. No more dealing with instabilities, unstable people, unreliable people, and ungrateful people. I don't dislike them, but they sure make the work extra hard. I wish to be in the mountains not so much to escape from all this, but to do what I really want-practice. If it was escape, I wouldn't have longed for this even when I was very young. Well a blog is where you share yourself both pleasant and unpleasant thoughts I guess, so I am sharing in my e-journal here.
I am not a people person. I don't fancy positions and titles for the sake of it. I am not into competitiveness nor social gatherings. I am not into business if I don't have to be nor into wealth for the sake of it…but I do wish to have a house in the mountains ( a lake would be nice without it being hot always), a large statue of a Buddha inside and plenty of offerings. I would love to walk to the lake with buckets and collect water for water bowl offerings. Have a butterlamp burning 24-7 in this abode of mine to the Buddha. Then go for walks in the evening sun in the mountains, or sit by the lake and chant Om Mani Peme Hung meditating on the Lord of the Lotus, Avalokitesvara. How exciting and thrilling. To be in this mountain house or lake and gain attainments making me equipped to benefit others like my gurus. Maybe my retreat hut is what my teachers asked me to do, to bring dharma to others. My retreat hut is what I am doing now…..I guess and have to believe.
In all my life, on a personal basis, I have gotten very little of what I wanted. I was not able to go after what I wanted. I always followed what my teachers advised…I am very ok with that. I am not bitter, just sharing my thoughts. If it was not for monkhood, I would have pursued being an actor and benefit the dharma through financial support for sure. But a deep sense of purpose pervaded me to do dharma in any way… I wanted to do dharma in the mountains very much as a monk… Or be an actor in the US to earn money for the Monasteries. I didn't pursue acting although offered, and become a monk and join the Monastery. When I got to the Monastery I decided to settle down and be happy there. I loved the Monastery. Even in the Monastery, I wanted to go to North India for a few months yearly to be in the mountains to do retreats. All that was not possible when Lati Rinpoche asked me to go abroad to teach. I didn't want to. I dare not refuse Lati Rinpoche. By following Rinpoche's advice, the road of my life just changed forever. I didn't want to have students, or have a centre and raise funds–that just was not me. Not what I want to do. These days I am considered a spiritual teacher, but you know what? I don't enjoy that at all. I don't wish for it at all. I wouldn't mind if I can be replaced. I tried. It didn't work. I do what I am doing because Lati Rinpoche asked me to. I don't do it grudgingly but I do wish I could of stayed in the mountains and Monastery. I do it because I trust my teacher. I trust my teacher and his instructions even going on two decades now. I may not want to do what I am doing, but I am going to do it all the way because why follow my teacher's instructions only half way and pretend I am doing it all the way? That is not me also.
Lati Rinpoche passed away, but I must keep his instructions in my heart and fulfill it because he is much more far advanced in his thinking than me… He has a purpose for me to do this and I will realize this purpose. Until then, I will keep doing it and fulfill it. I have committed to my teacher, benefiting others and dharma and it is worth it. I know it is. If I don't do what my teacher has told me to do and I escape into the mountains to meditate, I wouldn't gain attainments anyway. Because I am there for me and not my teacher's attained method to help me. Definitely his method would be better than mine.. So no matter how eloquently I explain to others why I am in the mountains to justify what I am doing, the bottom line is I wouldn't gain attainments. Attainments arises from surrendering your ego and the teacher helps you find a method in his infinite experience/knowledge to 'prescribe' the antidote for it. You 'surrender' your ego to the teacher and hence trust the methods. You don't surrender yourself to the teacher. The teacher then gives you instructions and what methods to overcome your ego and in my case what I am doing now. To abandon that and do what I think is right, would be indirectly saying my teacher is wrong. Or I am better than my teacher. How can that be? My teacher has spent many decades in the dharma, practicing dharma, and living in the dharma and I have not, hence the dharma is a direct counter to the self absorbed harmful ego. Hence from his infinite experience I would benefit if I followed. It's like having trust and just following a great surgeon to heal a big disease. You don't know enough to debate and counter the treatments. After checking the surgeon out and gaining trust, you follow instructions for your healing. You surrender your disease to the surgeon NOT YOURSELF. Same as with the guru.
I long for the house in the mountains EVERYDAY. My duties, responsibilities and what I wish to achieve is very heavy. So I MUST ACHIEVE AND FULFILL MY DUTIES. These are more important than my retreat house in the mountains. Deep inside of me, sometimes tears drop like rainshower because my duties are heavy, and I don't have enough of what I need to accomplish it both in manpower and resources. I do have some great fabulous people, but I need more…The instability in some people is one of my biggest disappointments and stumbling blocks. The feeling of not being able to rely or believe in them is a huge stumbling block. Many minds flip back and forth…or waste so much time…on activities that bring zero happiness to themselves and others. It's painful for me to know this and watch the drama unfold. It's like watching a movie that you have seen hundreds of times before… and you know the plot. It's frightening to know the plot and watch them go through it and end up with so much pain…
Finding people with true integrity is like finding a 20 carat diamond on the road. Life is so short, yet so many get caught up and entangled in the net of useless activities…and not keep their promises and elaborate with so many justifications.I feel for them..I do feel for them, because the justifications can be seen clearly 99% of the times as baseless and empty.. Nothing much can be said to them for fear of always offending them, as they don't have the knowledge to form the basis to realize what is going on. So when they don't have the knowledge as a basis to explain more, you don't explain more and wait patiently for a future time when they can understand. But unfortunately when they do finally understand, they have already trapped themselves in bills, commitments, offsprings, depressions, or tough habituations. Somehow most of the time I know that, I don't give up, but not much can be done. I just watch with sadness and tears…Sometimes I think, another precious human life wasted. How many more rebirths will they have to undergo before a golden opportunity will arise again.
These mountain pics sent to me by Girlie Ooi really makes me feel lonely but I love looking at them. Looking at them brought up the thoughts I wrote above. What I wrote above is not meant to hurt, offend, or point fingers at anybody…heavens no! But they are thoughts in my mind. I am not lonely for people but a place, practice and scenario. But in my loneliness I need to still do what I have promised to my teachers. After all, whatever my longing is I can't make go away, but the instructions my teachers have given me, I can trust them and go all the way with it..and I will.
I wish in this life and future lives I can stay in this type of environment and do intense practice if it would be a benefit ultimately. For now, in my longing/ loneliness I can just look at these pictures. I have always looked at pictures of this sort and all I can do is to keep looking at them…and maybe one day…..
Tsem Rinpoche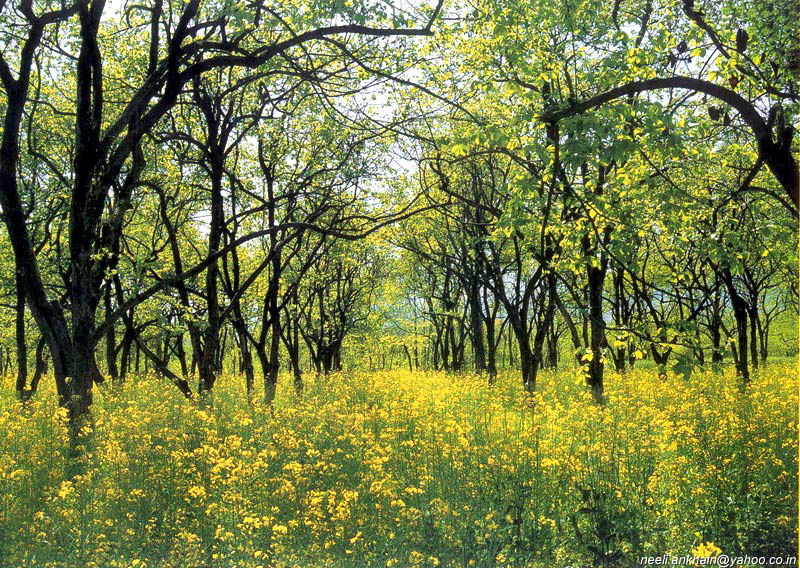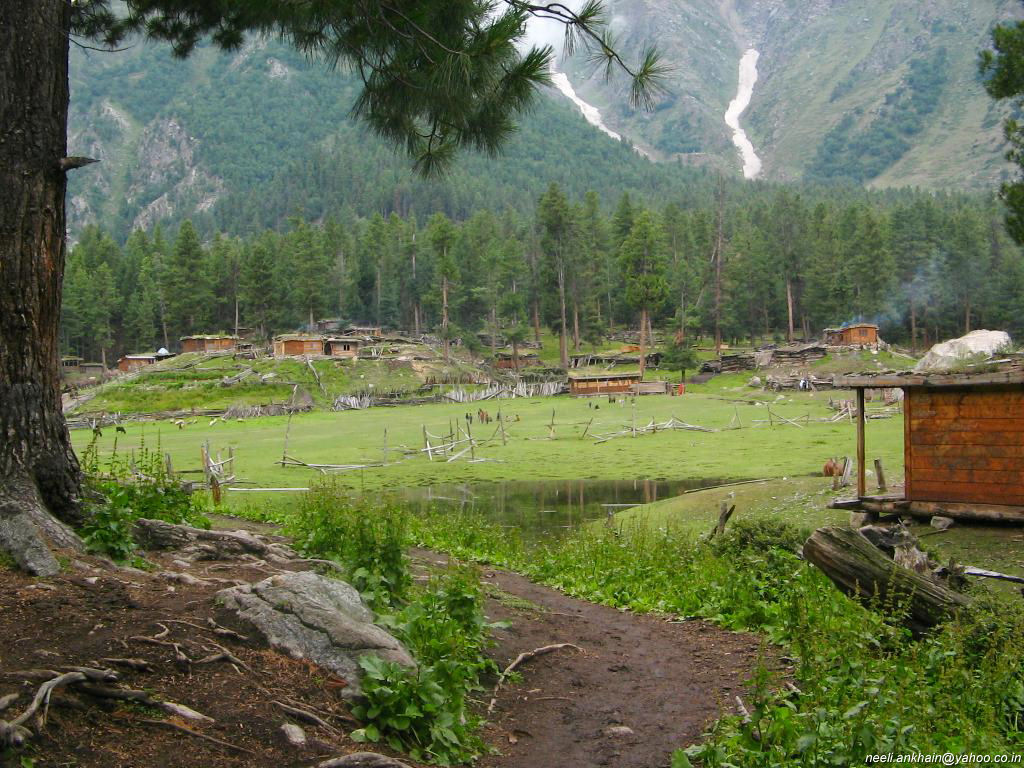 Anyways, these are some of my thoughts and wishes.
Tsem Rinpoche
P.S. In my life and for many others too, I rarely got to really do what I wanted…but it's not a cause for bitterness or anger..I just do what I can with the situation at hand…and see with the situation at hand, how can I benefit others? How can I make this situation to help others to win, learn, advance and spiritually benefit? I guess when you do your best to focus on others,then you are less unhappy. You don't have time to focus on your unhappiness. And when you have brought hope, love, direction, and purpose to many others and they keep thanking you (if they don't it's ok also) and smiling and you know you did that..HOW COULD YOU NOT BE HAPPY????? I will get to the mountains some day, but I keep thinking, maybe I am already there now….
(The above are beautiful pictures not open to tourists in Kashmir-the environment is like Heaven on Earth..this is what I envision Vajra Yogini's Kechara Paradise to be like.)
---
This is the original lighted signboard of Kechara Paradise conceptualized by me and painted by Aunty Vivien, a friend and student of mine. The image of this signboard brings back many memories of the old days when Kechara first started. Back then, there was no Kechara House or other departments. Kechara Paradise was a gathering place for my students and friends as well as an outlet. I gave many Dharma teachings and met many of my students and friends there. It was from there that Kechara grew to where it is now with 13 departments all geared towards manifesting Kechara World Peace Centre, a centre for learning and holistic healing.
The image of the signboard has significant meaning. The Dharma Wheel represents the Buddha's teachings which are likened to a wheel that moves from one place to another according to the changing conditions and karmic inclination of people. The Dharma Wheel flanked by a male and female deer symbolizes the stages of the path of Highest Yoga Tantra. The radiant sun behind the mountains symbolize the Dharma radiating to many countries throughout the world bringing peace and happiness to many beings. The rainbow symbolizes Kechara Paradise, the paradise of Buddha Vajrayogini that is achieved through the practice of the Highest Yoga Tantra of Vajrayogini.
The image of this old vintage signboard reminds me of all the challenges and struggles that Kechara has gone through during its early days. I thank all the people who have contributed their time, effort, financial and other resources to bring Kechara to where it is today.
I want you to note that, the happy scene I depicted here is the mountains, animals, stream, flowers, green, sun, rainbows and dharma in the middle of all this. My longing to be in the mountains is projected onto this first signboard of our Kechara Organization. The mountains has always been with me. I thought I'd share this signboard with you… This signboard has been up for nearly 8 years, now it has been changed. But we are going to frame it and put it in Kechara Care Dept's memorabilia hall. Another note, these days when we have special events, our people always see rainbows….and in this signboard I made sure there was a rainbow to depict happy times are ahead…
Tsem Rinpoche
Please support us so that we can continue to bring you more Dharma:
If you are in the United States, please note that your offerings and contributions are tax deductible. ~ the tsemrinpoche.com blog team