Meeting Kechara Soup Kitchen (KSK) Volunteers last night May 29, 2010
Last night May 29, 2010, on the spur of the moment around 9pm I decided to go to kechara House and visit with two groups. I didn't let anyone know I was coming, I just showed up…that was nice. One is Kechara Soup Kitchen group who are packing food for the homeless. The other is a group of students reciting Lam Rim as pujas for the building and expansion of our new prayer hall.
The videos and pictures are taken last night when I visited the Kechara Soup kitchen (KSK) group. They were finished packing when I walked in. I shared with them my reason to start up KSK a few years ago. And we did a motivational thought just before I left using Shantideva's aspirations.
Tsem Rinpoche

Click and see video:
Or view the video on the server at:
https://video.tsemtulku.com/videos/eGG8lPt6Qk8.mp4
I met the KSK group in KH2 below. We have two halls, one is kh1 and the other is kh2.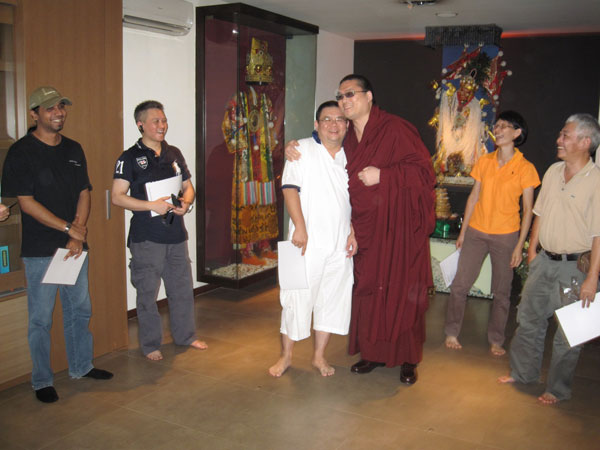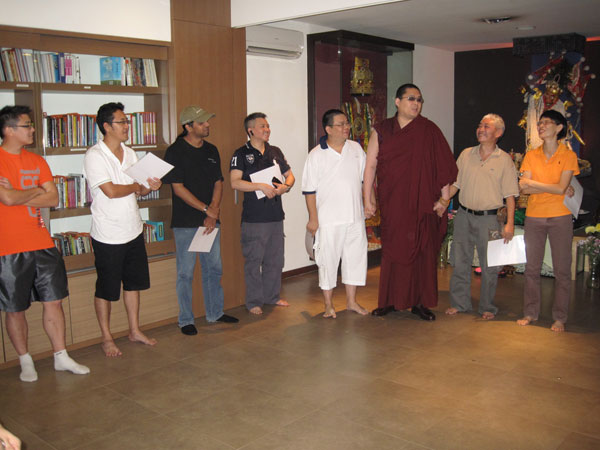 Please support us so that we can continue to bring you more Dharma:
If you are in the United States, please note that your offerings and contributions are tax deductible. ~ the tsemrinpoche.com blog team