Thai King, Such A Great Monarch!
The Thai King is someone I really admire, respect and very much find him to be one of the people that has done so much for others in this world.
I have stayed in Thailand for extended periods of time in the past and the Thai people really respect him so much. Every Thai home will have a shrine to him and they offer incense, light, fruits and drinks to him as a mark of respect daily. Rightly so. He has done so much for his people as he loves them so much.
He is well educated and spent his whole life touring every part of the Thai kingdom to improve the lot of his people. From improving farming methods, giving lectures, leading them through crisis, and being the Thai people's pillar of strength. If you pick up any book on him, you will be astounded on how much he has done and how devoted he is to his people.
He' also a very devout Buddhist where he has become a monk before.
He needs not kneel to anyone in his country as he is considered the supreme. But in front of sangha or reknowned senior monks, this Great King and his Queen will be on the ground prostrate to the monks. Or helping them to walk, or making offerings to them. Fantastic humility, respect for sangha,and great example of a Buddhist layman.
I have admired this great Monarch, leader and Dharmaraja since I first read of him many years back. I do not admire him in a political capacity. I am not into politics nor get involved. My post here on him is not as a political figure. But my admiration for him is as a great human being, a kind hearted person and someone who works for others. My praise of him is as a great human being. He is a great hero for me. I admire people who use their lives for others.
I admire him tremendously up till now. May he live long and bring further happiness to his people.
Tsem Rinpoche
This is a wonderful portrait of His Royal Majesty.
As you scroll down, you will see him prostrate in front of monks and by his side is Her Royal Majesty the Queen also just as devout and humble. Or you'll see him escorting high monks himself. Or putting his head low to recieve blessings from monks. What a great example of respect towards the sangha.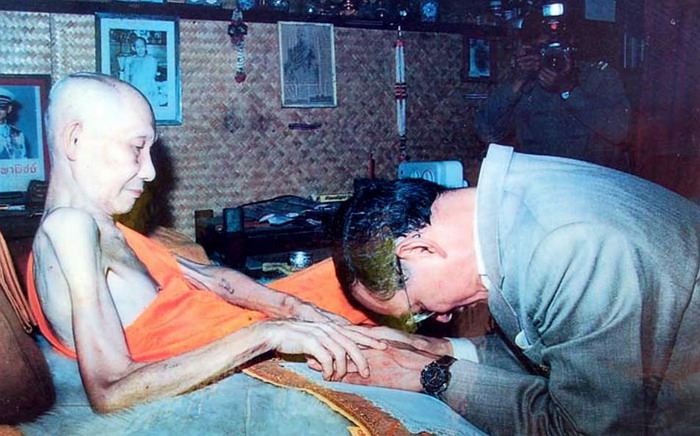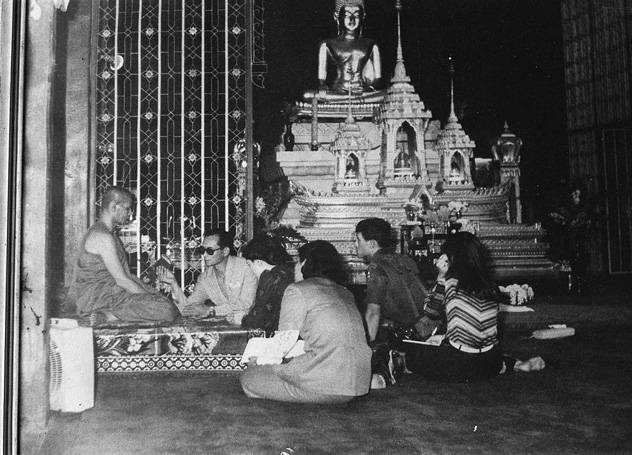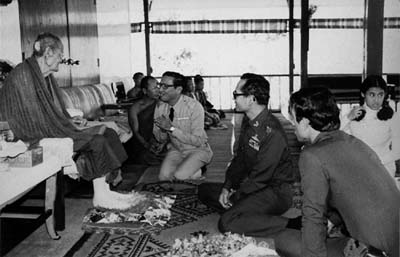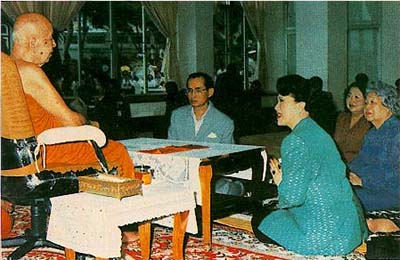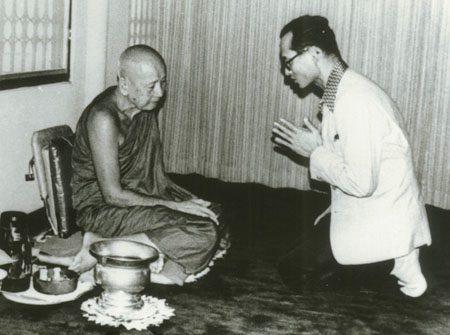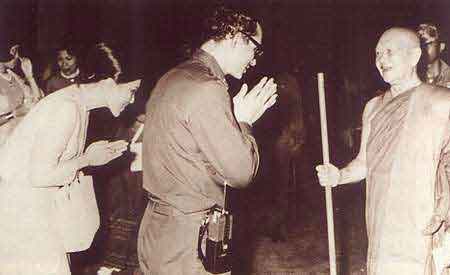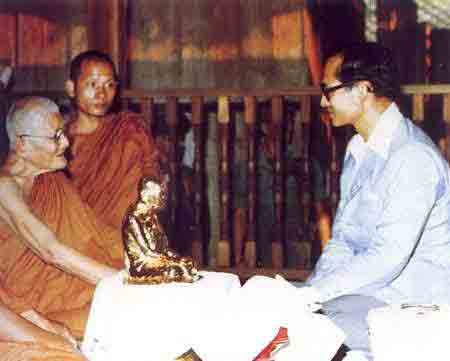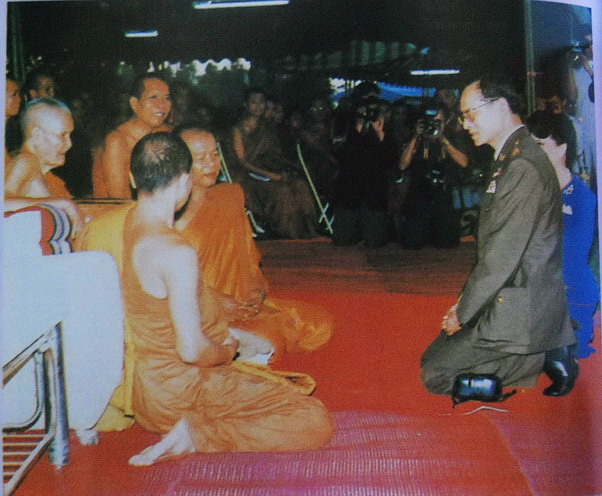 Please support us so that we can continue to bring you more Dharma:
If you are in the United States, please note that your offerings and contributions are tax deductible. ~ the tsemrinpoche.com blog team