Animal Liberation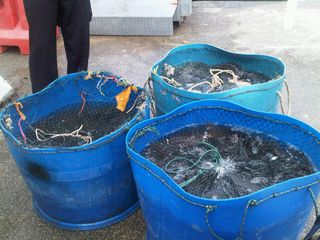 I have always been a advocate of saving the lives of animals. I have been doing this for many years. The joy and satisfaction derived from seeing animals free, happy and unharmed is beyond words for me.
I have been promoting this practice to many students. I have personally gone to different parks and lakes in this area to inspect if it was ok for us to release fish.
Liaison Seng Piow was very good as he found a place with a huge lake. Liaison Suming loves animals also and she takes charge to take groups of caring people to liberate fish once a month. We take elderly people with us. We take very young kids to influence them in the right direction of loving animals. To learn to give and share. Very important to instill this while they are young.
I have included a video of myself going with a group to release fish that were to be slaughtered that day, then feed the fish and end the end I gave a small talk regarding the benefits. I went to start the tradition in Kechara House and now it has taken off as a monthly event here. I am very happy with everyone who is involved. I thank them sincerely.
Below are lovely pictures sent to me today from the Animal Liberation session. Around 80 KH members/friends/kids joined in today on Sunday. What a wonderful way to spend a Sunday with the family. The group went to the slaughter market and bought 100kgs of fish to be released. Fish that were destined for the restaurants today. Prayers were recited,good motivations made, and mantras recited to bless the fish before releasing. We hope they have a good life now and in future take a good rebirth by the power of our mantras and prayers.
Certain mantras such as the Medicine Buddha, Namgyalma, Manjushri, Avalokiteshvara, Green Tara are very wonderful mantras to let them animal hear (if possible) when you recite and then blow on them or their environment, such as the water in this case. Sincerely pray by the power of these mantras they will take a fortunate rebirth in the future. It will help them very much.
Please See the pictures taken today and rejoice. Very beautiful. May people around the world who see this please do the same. We will increase our liberation here over time as it is a great spiritual practice. Remember, animals have every right to have a full, healthy life. They are not here for our pleasure or entertainment. Be kind to animals to show a good example to the children. By showing animals kindness, we can develop that quality in our hearts to share with each other creating a better world, a more peaceful world.
Tsem Rinpoche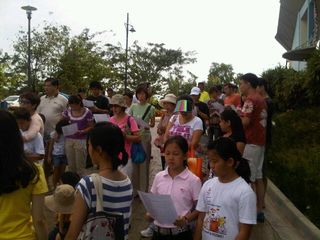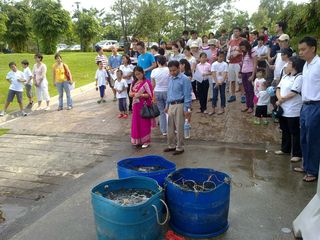 Please see the video of when I started the Animal Liberation practices for the first time here with our Kechara House members below. Just click on the video itself and let it load up..thanks… Tsem Rinpoche
Please support us so that we can continue to bring you more Dharma:
If you are in the United States, please note that your offerings and contributions are tax deductible. ~ the tsemrinpoche.com blog team