Baby Oser Joins Tsem Ladrang
I have been considering getting a companion for my beloved Mumu boy for a while now… He deserves a friend. But having to train a new dog would be quite alot of work. So I have so many things to do already. Anyway, I kept looking into Mumu's eyes and decided that I want him to have a friend. I felt sorry for him and had to get him a friend.
So today, Thursday April 22, 2010, we adopted back little Schnauzer baby Oser (clear light) back to the Ladrang.
She was born February 28,2010. So she is nearly 2 months old. She is playful and gentle, but had a tiring day as it is her first day home. We bought new toys, food, blankets, towels, sleeping home, doggie shirts, cushions, vitamins for her. As I blog this, she is happily sleeping away deeply in my room.
My Mumu is very interested in her and sniffs her gently. He doesn't jump on her or bully her in anyway. Mumu is very very gentle with her. I am so happy. My mumu is such a good boy.
Please see these pics taken just a few hours ago… see below…
PA Bengkooi already had a session just now with Sengpiow, KB and Monlam on the do's and dont's for baby Oser and the training… We are going to give her alot alot alot alot of love and care!!

Ladrang's kb and baby Oser at the Pet Shop ready to come home… Baby Oser looks like a little Eskimo baby… hehehehe… Kb really loves dogs and takes good care of them… Thank you kb to help me raise little Oser… thank you! Oser is not here for our entertainment, but to have a long and happy life.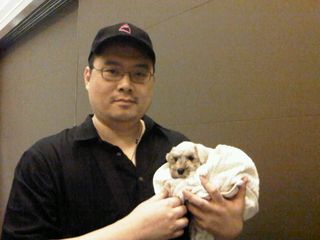 Little Baby Oser girl just arrived at Tsem Ladrang and I am holding her… today… so small and cute…

Baby Oser sleeping deeply in her new cosy bed…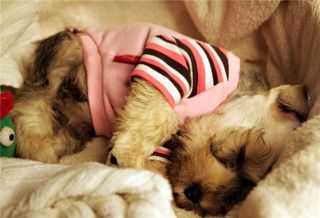 She's so relaxed and warm with her new little shirt…
I just have to stroke her and pat her gently to reassure her… but she is fine… she doesn't make any noise while sleeping…
Welcome to our home little Oser… we will love you! We love you..
Tsem Rinpoche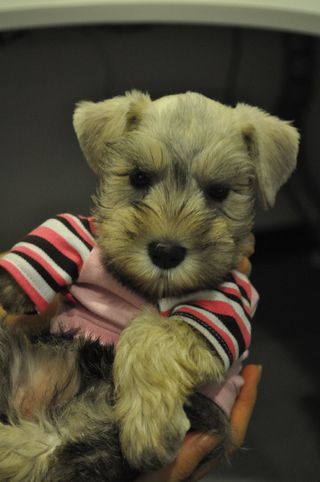 Baby Girl Oser is really not a stuffed cute toy although she looks like one… she is doing well in the Ladrang and very playful with Mumu.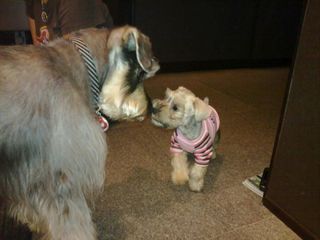 My very good boy Mumu with his new friend Oser. They sure play alot together. Size really doesn't matter. Oser chases and chases Mumu who is like 60% bigger than her… very cute. Mumu is very gentle with her and never knocks her or makes contact with they play. Mumu senses she is small and not as strong. Mumu is really a kind hearted being.
More pictures of Oser taken today Wednesday April 28, 2010 by Pastor Loh Seng Piow… see below.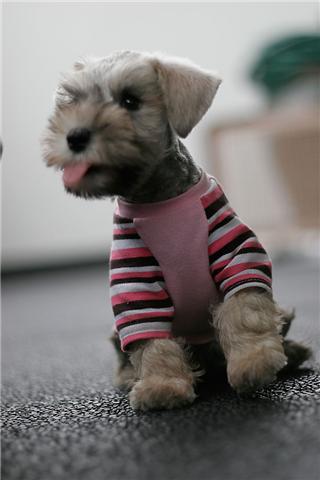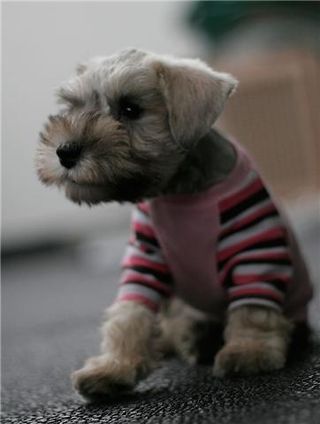 These pictures of Baby Oser are unbelievably cute, adorable and incredibly cuddly.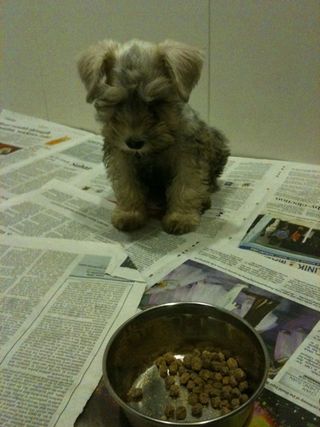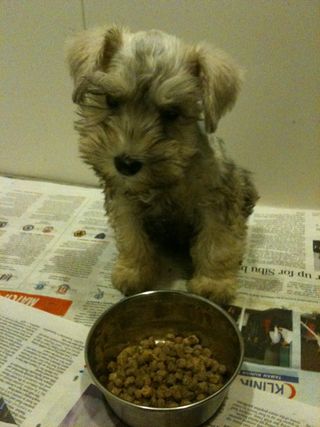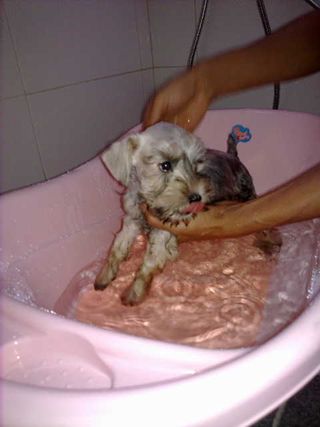 Baby Oser's first bath in Tsem Ladrang
Tsem Rinpoche
Or view the video on the server at:
https://video.tsemtulku.com/videos/oser-playing.mp4
Now Baby Oser is a healthy and playful strong girl. We love her.
Please support us so that we can continue to bring you more Dharma:
If you are in the United States, please note that your offerings and contributions are tax deductible. ~ the tsemrinpoche.com blog team