MY BABY UNDERSTANDS….
I know it's hard to pick who's better, me or Donna, but watch again. She learned this song from me!!! Hehehe
I use to spend summers at my Aunt Meda's house in Lakewood, New Jersey with her four girls, Debbie, Darlene, Diane, Danielle. Danielle was an infant that time.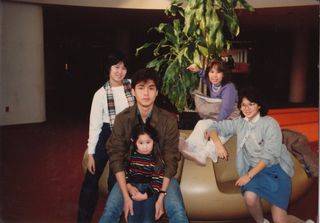 So I would sing all types of Donna Summer's songs and force Debbie, Darlene and Diane to be the background singers. Darlene asked me once, how come I'm always the lead and they the background girls. I told her cause I am bigger and so they have to listen to what I say. Darlene didn't like that answer, but she went along anyway and we had great times.
I miss my beloved Aunt Meda and her four beautiful daughters that I am proud to call my cousins.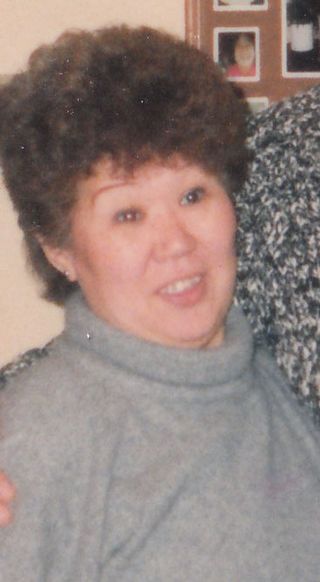 Here's a great picture (above, right) of myself holding cute Daniella, behind me is Darlene, to the right with glasses is Debbie. And behind Debbie is Diane. I love these four cousins, we had so much fun for so many summers in those days..
This is their mom and my Aunt (left). She is a beautiful lady inside and out. I respected her so much when I was growing up. Her husband (my uncle) passed away before the four girls grew up and Aunt Meda single handedly worked herself and raised them to be such wonderful human beings. I watched this as I was growing up and spent many summers with them. I love Aunt Meda quite alot. Everyone in the family respected Aunt Meda.
I send her my prayers, love and good wishes,
Tsem Rinpoche
This is Donna's version:
Or view the video on the server at:
https://video.tsemtulku.com/videos/DonnaSummersMyBabyUnderstands.mp4

This is my version:
Or view the video on the server at:
https://video.tsemtulku.com/videos/SingingMyBabyUnderstands.mp4
Please support us so that we can continue to bring you more Dharma:
If you are in the United States, please note that your offerings and contributions are tax deductible. ~ the tsemrinpoche.com blog team