Dog in Danger! PLEASE HELP SUE
I received this distressing information over twitter. I am very worried. She has two days left from the time we post this. Does anyone have anyone in the US that can help. I think sue is in the state of NC.
Please see if you can do anything. She deserves to live.
Tsem Rinpoche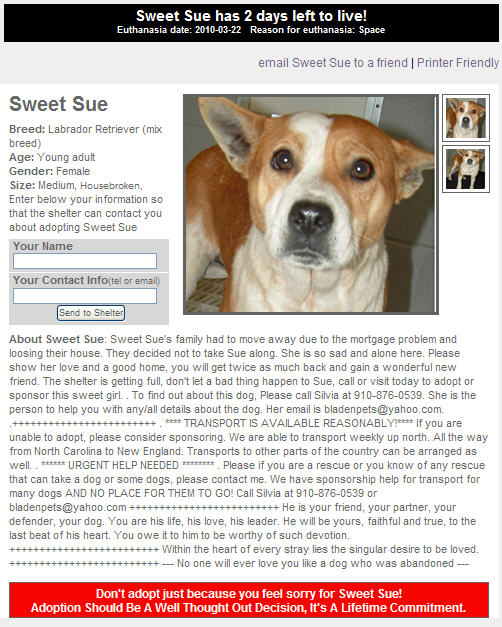 Source: http://www.dogsindanger.com/dog.jsp?did=1268138729731

* LATEST UPDATE: Sue has been saved!!! Scroll down to the comments section of this post to read about it!
Please support us so that we can continue to bring you more Dharma:
If you are in the United States, please note that your offerings and contributions are tax deductible. ~ the tsemrinpoche.com blog team