Surprise visit to Amcorp Mall
Today I decided to pay a surprise visits to encourage a few Kechara departments that are out there working hard during the weekends to bring Dharma to many.
The first stop was Amcorp mall as where Kechara Media & Publications (KMP), Kechara Saraswati Arts (KSA) and Kechara Discovery (KD) held a fun-filled road show from 17 June (Thursday) to 20 June (Sunday) 2010.
Purchased some beautiful items, treated them to Starbucks and stuffed toys because I appreciate them very much!
Afterwards, I went straight to Kechara Paradise Bangsar Outlet. They are having a huge clearance sale as they are relocating to a much busier location!! Exciting!
Kechara Paradise Bangsar will be expanding and relocate to Viva Mall, Cheras.
You can read more about the sale here: Huge Sale!!! Don't miss it at Kechara Paradise Bangsar
Tsem Rinpoche
---
Earlier pics at Amcoro Mall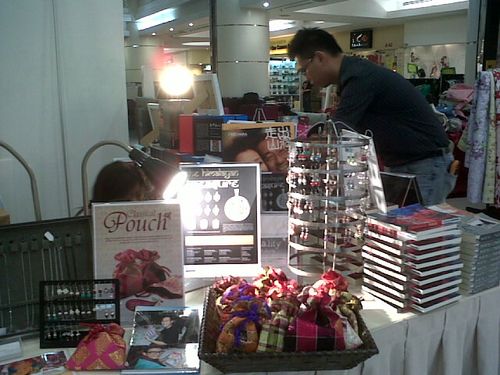 Please support us so that we can continue to bring you more Dharma:
If you are in the United States, please note that your offerings and contributions are tax deductible. ~ the tsemrinpoche.com blog team