Kechara Paradise Outlet in SS2 is Moving To Ground Floor!!
Dear Rinpoche,
Henry, Ruby, Girlie n I meet up Margaret n Richard at new kpss2 shop.
The contractors are working on wire for socket points now.Kwok Wai is here to discuss with margaret about water feature for dzambala altar.
Thanks, Wan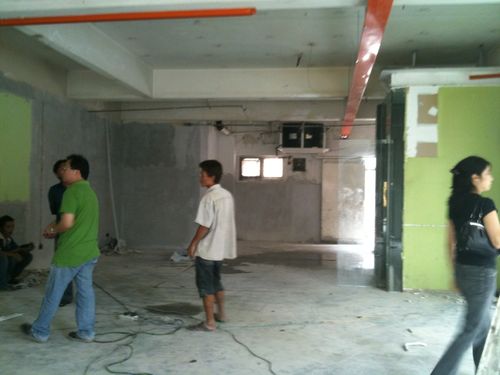 Thanks Wan for sending the sms and picture updates.
How exciting that our 2nd story Flagship Kechara Paradise outlet is moving to a ground floor with more visibility very nearby. We expect the renovations to finish in around a month's time!!
Kechara Paradise has been in SS2 around 10 years already. It was our first Kechara Paradise outlet. it is still going strong! It is our maiden store.
Margaret is in charge of renovations which is currently under progress. We are all very excited for this new location in the busy shopping area of SS2. Margaret is very talented and experienced in renovations. Many renovations in Kechara organization had Margaret's talents involved.
So much growth and expansion within Kechara's 13 departments.
Tsem Rinpoche
Click here for more information about Kechara Paradise Outlets
Please support us so that we can continue to bring you more Dharma:
If you are in the United States, please note that your offerings and contributions are tax deductible. ~ the tsemrinpoche.com blog team