Rainbow Around the Moon tonight
Tomorrow our Kechara House will be making a huge acquisition that would advance our centre to be able to benefit so many hundreds more people in the near future. There's a Tibetan saying to not reveal till the work is done.
Any case it will be a monumental development for us in a great direction. So incredibly tonight, Monlam alerted us at 2:58 a.m in the morning DIRECTLY OVER MY HOUSE (Tsem Ladrang), a very large rainbow appeared around the moon. The Ladrang students and KMP Liaisons were here to witness. Ceo Li Kim of KMP mentioned she has never seen anything like this in her life.
I also saw the huge circle surrounding the moon myself. I've not seen anything of the sort also. I only read about it in certain biographies or events around various masters.
I take this as a very auspicious omen for us again if it is a omen.
I thank the Three Jewels and our Dharma Protector whom I've relied on for many lifetimes.
Photos taken by Ladrang student Justin Ripley. Thank you Justin.
Tsem Rinpoche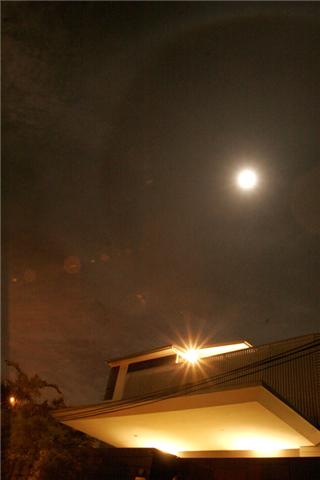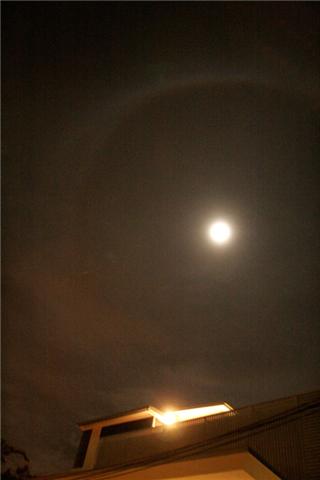 Please support us so that we can continue to bring you more Dharma:
If you are in the United States, please note that your offerings and contributions are tax deductible. ~ the tsemrinpoche.com blog team