A letter from Joey with gifts……
Dear Joey, You like the dharma, you accept the dharma, you admire the dharma, you have been fascinated by it for many years and you know it fits you… it would be good to practice without delays.
Whatever promises you make especially in the realm of dharma-keep it at all costs.
Don't disappoint people because you are bored with something. Keep samaya clean please.
Be kind to dharma brothers/sisters who have been so kind to you.
Any dharma work you have committed to, treat it with care and do it all the way.
Whatever you are doing now brings no short or long term benefits on the ultimate level.
Never use excuses to cover, because excuses arise from the selfish mind. What benefits ever arose from selfishness?
Once you take refuge in the dharma follow the good examples and go all the way.
May you have realization of renunciation, hold your samaya and not further accumulate karma that will be destined to bring regrets.
May you realize Tsongkapa-hood, benefit others full time, and experience love, praise and happiness that arises from it's true causes.
You are in my prayers, my good wishes are with you and my sincere hope that you will shy away from self and work for others as our Buddha has taught. Because you can do a lot. Thanks for the gifts, they are appreciated. I offered them up on my altar to generate merits for you.
Tsem Rinpoche
---
Dear Rinpoche,
Thank you for the amazing talk on Dzambala's practice last Friday. I was very happy to see Rinpoche in good health, and I hope Rinpoche will always be in good health and may Rinpoche's activities grow more to help the many beings that require Rinpoche's help. Rinpoche mentioned about emotional miserliness which made me realize that I do need the Dzambala Retreat and how fortunate am Ito have a chance to attend this puja to reduce my emotional miserliness. I have also recently received a salary adjustment and would like to celebrate this with a gift of 4 DVDs to Rinpoche, and also to make myself a little bit more generous. This is a summary of the contents of the DVD that I found online:
Coco Avant Chanel
This biographical flick details the life of Coco Chanel before she became who she is, when she was just an orphan by the name of Gabrielle and how she worked her way to become a lady of high society who revolutionized fashion and feminism of today. It tells the story of her many struggles in her life in order to be successful. The show also details on her love life, however. I chose this title as Rinpoche mentioned about watching biographies of successful people.
House
A psychological thriller, this horror film plays on the theme of guilt and past sins. A young couple with marriage problems checks into a hotel, only to find a killer at their doorstep. The killer demands a dead body from the couple, or both will be killed. As the night passes, the couple hallucinates about their past and about the killer's demands. There is little gore in this movie although there are people being killed. A few reviews have lukewarm reviews on this movie, but it should be interesting in its own way.
KM31
Based on an urban legend of the Weeping Lady in Mexico ( La LIorona) (although marketed as based on true events), where the ghost of a lady will supposedly tempt anyone who drives by to their deaths, this show is about a pair of twin sisters. One of them gets into an accident at the said highway, and the other twin feels the pain undergone by the former. The other twin and her boyfriend and a few friends soon discover that the twin in coma is trapped between reality and an ancient legend. Reviews on this film have been quite positive and that it has quite a lot of gore.
Pandorum
This is a sci-fi thriller that features a spaceship that carried 60,000 people to a planet for colonization away from overcrowding earth. All of these passengers except for the crew is placed in hibernation. However on board, a few crew members went insane and mutated into cannibalistic monsters, mutilating and killing most of the passengers. Several of the still sane crew members battle these mutated monsters. The film ends with the monsters being killed and the ship landing safely.
I hope Rinpoche enjoys these DVDs.
Thank you
Sincerely,
Joey Wong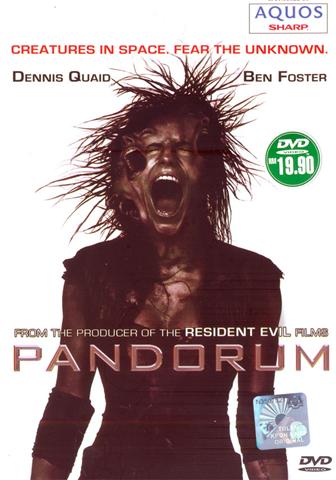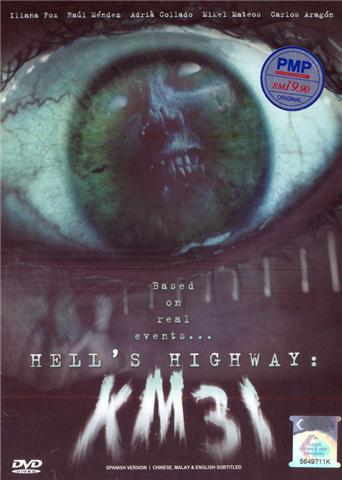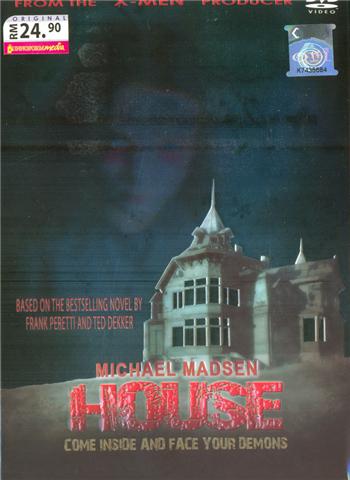 Please support us so that we can continue to bring you more Dharma:
If you are in the United States, please note that your offerings and contributions are tax deductible. ~ the tsemrinpoche.com blog team