Furry Friends Farm
Received this info below from Dino Goh…thank you Dino for bringing this to my attention.
Please everyone do help…please help these poor animals. They don't deserve this at all. Please Please Please help them. I appeal to you from the bottom of my heart. Take a look at the heartwrenching pictures. Don't say it is hard to look at the pictures for you, it is even harder for the little animals who are actually suffering.
Please be kind to animals. Don't abuse them in any way. Nothing is gained. Nothing at all.
Tsem Rinpoche
---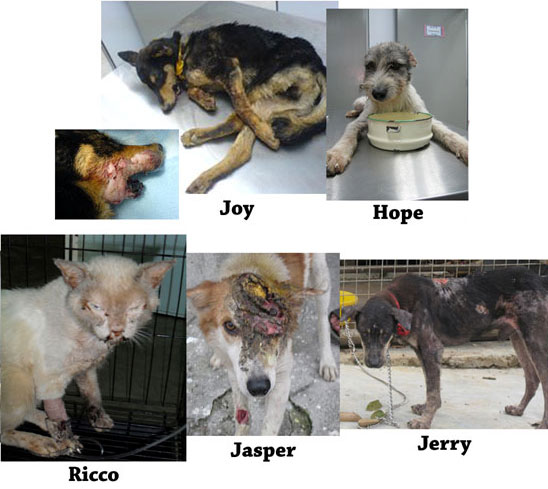 These are just some of the many animals which were abused by heartless people in the country. With the case of JOY, she has to survive for life without a lower jaw after being cruelly beaten by foreign construction workers in Selayang in 2006. In 2009, over 300 dogs from Pulau Ketam were dumped and left to die in the Pulau Selat Kering mangrove island.
Malaysia has come to a crucial point in time where the REVISED ANIMALS ACT 1953 needs to be amended for harsher penalties and more effective endorsement to put a stop to such barbaric acts!
Furry Friends Farm (FFF) is organising a national campaign to collect as many signatures as possible before the World Animal Day on 4 October 2010. This petition will be delivered to the Prime Minister's office by October 2010.
Let us voice out together against animal cruelty!
Please get your family members and friends to sign the attached petition form and submit it to FFF. Help spread the word around!
For more details on Furry Friends Farm, please visit http://www.furryfriendsfarm.org/
Please support us so that we can continue to bring you more Dharma:
If you are in the United States, please note that your offerings and contributions are tax deductible. ~ the tsemrinpoche.com blog team