Shirley Tan in Ladrang cooking for Liaisons meeting
Wednesday, June 16, 2010
Dear Ladrang,
Shirley Tan is here, helping out in kitchen to prepare food for tomorrow liaisons meeting. She's our Head chef tomorrow. She has been served cold drinks. Regards, James.
---
Thursday, June 17, 2010
Dear Rinpoche,
Shirley tan is in-charge of tonite's dinner for liaisons and guests with justin assisting. Alex Tan and Jean Ai are also volunteering in kitchen. Alex is busy chopping the ingredients. Kitchen is really such an exciting place, bringing members together with fun and food! Tq, Bonita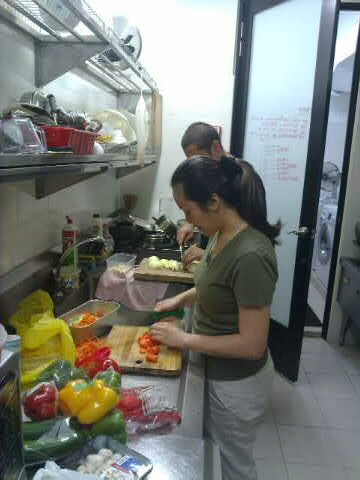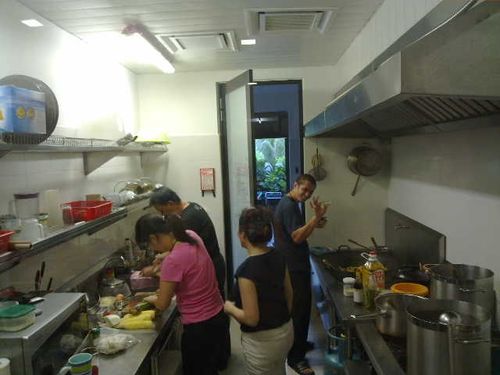 Nice two sms updates from James and Bonita.
More and more people are seeing how important they are within Kechara Organization. They are the secret behind the phenomenal growth of Kechara.
More people now would like to contribute to the cooking and preparation of food for the monthly confirmed liaisons meetings. They like to help the liaisons more and more in anyway they can. Our members feel that the liaisons work so hard which they do, and they would like to give something to contribute in helping. How nice. What's that old adage? Food is love. Well in this case it is true.
The liaisons are a dedicated group of people who comes from all walks of life and all age group that work very hard/close with me.
Last month Thierry and Andrew cooked for the Liaisons Council meetings, this month is Shirley. How wonderful to help in anyway.
Tsem Rinpoche
Please support us so that we can continue to bring you more Dharma:
If you are in the United States, please note that your offerings and contributions are tax deductible. ~ the tsemrinpoche.com blog team