KH Members Practicing Tara Puja Today
I have requested monks from Gaden to teach a whole series of very important pujas that our members here can do for the public. These pujas have been done for the last 600 years in Gaden! I wanted the pujas to be authentic and have a lineage from Gaden. So that our members and the public will be confident. So Monks came for 5 weeks to train our members. In the near future our members will be able to do real, authentic, effective 600 year old pujas in Kechara House for those who request.
---
THE PICTURES BELOW WERE TAKEN TODAY JUST A FEW HOURS AGO.
A group of students or the puja group made their own tormas without the monks who returned to Gaden already. For each of the pujas they learned they will practice making tormas, offerings, recitation, mudra, ritual and visualization.
In the future when they are requested, it will be traditional pujas done with great blessings for the sponsors and the puja ppl themselves.
So they just made the tormas below in the ladrang kitchen! Today's practice puja is Drolchok or Green Tara Puja!!! Fantastic!!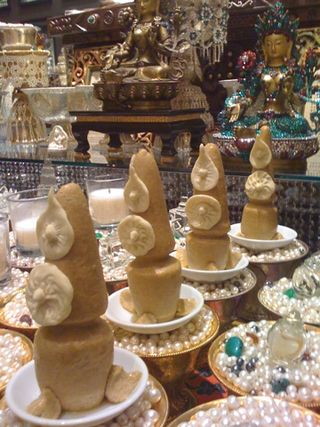 After they made the tormas, I decided to give them a short talk on the benefits of pujas and how they derive. This is the group and of course Mumu joined in the talk.
After the dharma talk (below), the puja group are now practicing the actual blessed holy Tara puja together. The Gaden monks were very kind to teach these to us with open hearts, love and great care. We appreciate them so much. We love the sangha!!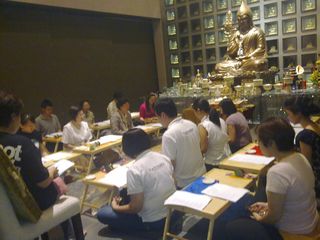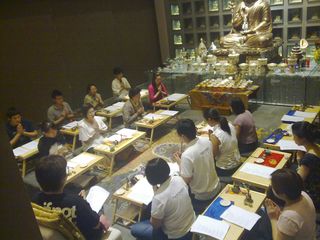 How wonderful that lay people can spend the time to learn, practice and do powerful pujas at the request of the public at our blessed Kechara House who's lineage stems from the incomparable Gaden Monastery of Lord Tsongkapa.
I want Kechara House to be a one-stop get all you need in the spiritual world place that just benefits, benefits and benefits!
Tsem Rinpoche

Please support us so that we can continue to bring you more Dharma:
If you are in the United States, please note that your offerings and contributions are tax deductible. ~ the tsemrinpoche.com blog team