A Visit to Kechara Paradise (Penang)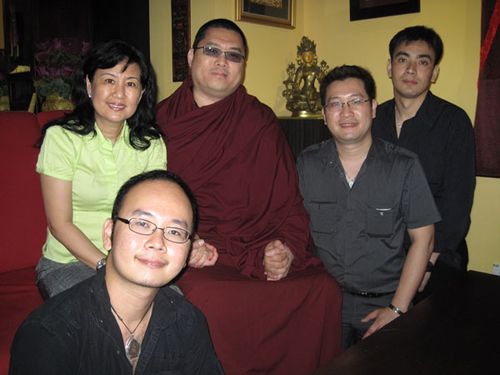 A week or so back, I finally visited Kechara Paradise Outlet in Pinang. I have not visited since it opened.
The outlet is absolutely beautifully done and kept immaculately clean…I like that alot. Thank you Patsy!!
So here I am in the outlet with Chia, Monlam, JJ and Patsy. Patsy is the head of dept for this outlet.
Tsem Rinpoche
Please support us so that we can continue to bring you more Dharma:
If you are in the United States, please note that your offerings and contributions are tax deductible. ~ the tsemrinpoche.com blog team