Melaka Study Group first Chinese Setrap Puja
(By Tsem Rinpoche)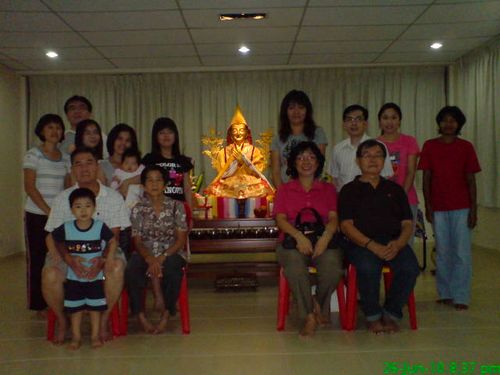 In Melaka, Kechara has a study group. They get together to discuss dharma and facilitators from KL will go to Melaka to conduct classes. There would be many people in Melaka interested in Dharma. This would be a good place to join up and study.
Now they are starting pujas on Setrap to remove obstacles, bless people and protect people. In our Kechara KL branch, Setrap has shown many miracles and assistance to people. When people devote themselves to Setrap anywhere, he will assist I am sure.
I am very happy to see our Melaka group starting to grow. May they be blessed.
Tsem Rinpoche
Please support us so that we can continue to bring you more Dharma:
If you are in the United States, please note that your offerings and contributions are tax deductible. ~ the tsemrinpoche.com blog team