A Blessing for Liew's Father
MAY MR LIEW RECOVER FASTER THAN NORMAL AND BE STRONG AGAIN!!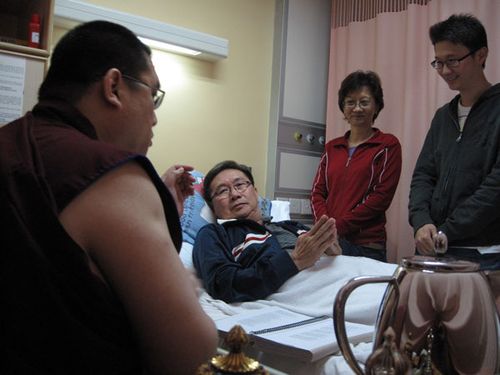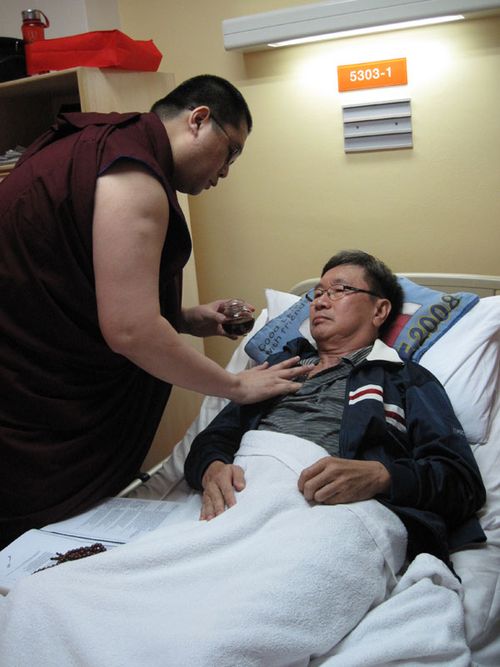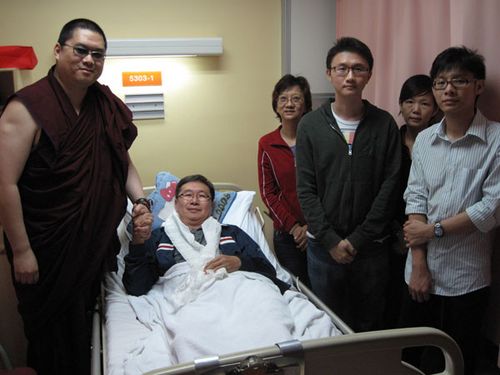 Two days ago Mr Liew went for a heart bypass surgery. Very serious. I decided to visit him at the hospital the night before the surgery to do some pujas. Re-assure Mr Liew. Re-assure the family. I wanted them to be as comfortable as they can with something so serious. I am glad I had the chance to go.
Such an operation took 9.5 hours and it did go through smoothly. He is in ICU recovering. The family is doing intense Setrap Pujas for everything to be ok. Mr Lew was wearing a Setrap Pendant the night before this major operation.
In kechara, members gathered togethered to do a Setrap puja for Mr Liew. We all supported him very much and we want him well. We want Mr Liew to RECOVER AND BE WELL. WE WANT HIS FAMILY WELL.
Please everyone, offer your prayers for his recovery faster.
Thank you,
Tsem Rinpoche
Please support us so that we can continue to bring you more Dharma:
If you are in the United States, please note that your offerings and contributions are tax deductible. ~ the tsemrinpoche.com blog team