Tsem Rinpoche draws cartoons
His Eminence the 25th Tsem Rinpoche draws cartoons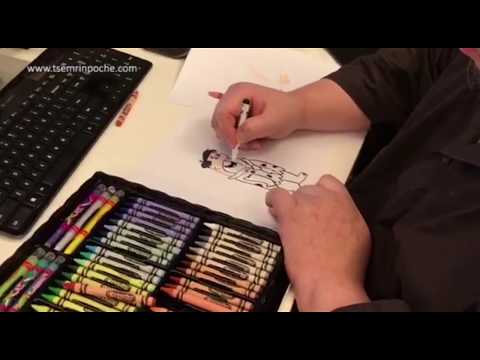 Dear friends around the world,
As a young kid growing up in Howell, New Jersey I used to spend a lot of time indoors especially during the winter months. I had a room that my parents had set up and it was my 'study' room where I did my homework, painted, listened to music, assembled school projects, read voraciously, sketched and kept my cockatiels, fishes, squirrels, hamsters and puppy. I spent a lot of time in this room. I spent a lot time painting hippie scenes, mountains, Buddhas, meditators and various scenes to the record playing Beatles. Some of those paintings and crayon artworks I kept and some just got lost.
Literally yesterday I was just slightly free in time and did some sketches and colour cartoon art. They came out okay. I started by sketching them free hand and then filled in the stronger lines. Finally I coloured them using crayons, color pencils and markers. I like to work with this combination. Here are just some fun cartoons I did for you to enjoy yesterday and today.
Tsem Rinpoche
For more interesting information:
Please support us so that we can continue to bring you more Dharma:
If you are in the United States, please note that your offerings and contributions are tax deductible. ~ the tsemrinpoche.com blog team