KMP Group is special… Dr Lanse is special…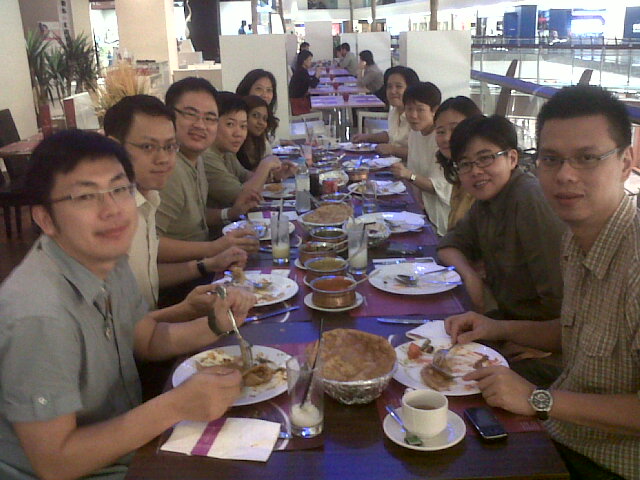 Kechara Media and Publications is a dept of Kechara House that we affectionately call KMP.
KMP is a dept that I conceptualized a few years back to publish our books, writings, thoughts, & videos to have available for the general public.
In the beginning KMP was working out of a rented house and had a few people that really believed in the work. Of course there were a few who didn't think it would take off, but it did! It has grown to owning it's own building filled with plenty of full-time talented staff that I am very proud of. The staff are committed to good work, excellent high-standard products which all of KH are proud of. Each product is literally a work of art when it reaches the public's hands… and a feast for the eyes and knowledge for the soul.
We have received many feedback from people on how beautiful our books and products are, and how much our videos have touched the lives of many people. Yes, touched the lives of many… that is what we live for! I know KMP feels very happy to enrich other people's lives. I know I love to enrich others lives. So we go well together. That is the best way to live.
KMP has their books all over the major bookstores in Taiwan, Singapore and Malaysia. We are working on getting them global because we will work hard to achieve it. KMP is a fledgeling Publications and unique here in the east. But all great things come from something small and insignificant in the beginning. KMP is not small and not insignificant, but it will grow bigger that is for sure… KMP are very determined…
We have writers, graphic artists, admin ppl, editors, translators, volunteers, etc etc… and they are good people I am proud to say.
In this picture (above) they are celebrating Chinese writer Yek Yee and Chinese Translator Dr Lanse's birthdays. They have invited Paul from Kechara Discovery Dept to join them..how nice. They are having some great Indian food… I won't call them a traitor because they didn't go to Kechara Oasis (KH's Vegetarian resteraunt) this time around… hehehe.
Dr Lanse is a medical doctor. She is a straightforward and quiet person that thinks, examines and observes alot. It must be because she is intelligent. When you first see her, she has this, DON'T MESS WITH ME LOOK, hehe, but actually she is very nice.
She is a pleasant person to hang around with and although shows a placid exterior, and has her moods (doesn't everyone?) is really quite soft inside. A very soft-hearted and even person. She joined KMP because she liked dharma work and really likes to touch people's lives with her translations. She joined in the beginning just to help, but as she stayed a little longer, then longer and then just stayed. Welcome!!
The KMP group are a bunch of very attractive, fun, crazy, very loud, intense, lively, strange (not autistic… hehe), alternative (in all sense of that word), and off the wall group of people who don't care what society thinks and just lives their lives helping others. They are very colorful and hard to resist… I mean it. They are a very irresistible lot. They have so much fun, I really don't know how they get so much work done. And I mean it, they get a lot done… you should see their impressive website of books, videos, Buddha boxes, etc!! They are coming out with like 20 something titles this year again!!!
You see when you do any type of NGO work it benefits many people. It's harder work, longer hours sometimes, less pay, less material indulgements perhaps. But you are not taking on the 'sacrifice' for nothing. You are not enduring lesser of what other people have for nothing. You are not simply having less because you are incapable. You are making a conscious, powerful decision to serve others. You are making a powerful statement that you are going to do more with your life. To benefit others. To enrich the lives of many around you and on this planet. You are in fact doing it for many many many people and non-people but living. Whatever you are doing will save a life, change a perspective for the better, give hope to someone, prevent something ugly to happen to another, encourage and empower others. For that noble and selfless work, you willingly and compassionately have less. You are not less from doing this..contrary, you will be more. You will be a beacon, an inspiration. Your name and work will bring smiles and hope…that is beautiful. That is the type of people that does NGO work which is what we really are. By doing this type of work, you feel happier SHORT AND LONG TERM. Because sacrifice is only sacrifice when you selfishly only think of yourself and in the end that will not get you far. Sacrifice has this connotation that you are giving up something really good for less. But you know what? I don't agree. Sacrifice is labelled sacrifice when it arises from selfish desires and goals… like I didn't get something. So doing NGO aka Dharma work is not a sacrifice because you lose nothing and GAIN EVERYTHING. THAT IS RIGHT. YOU GAIN EVERYTHING. You gain happiness, respect, and self respect. It is therefore not a sacrifice at all but a great blessing to do work for others.
Dr Lanse was suppose to go and do her medical practice, but she ended up staying in KMP with us!! Some people might think, what?? You don't do your medical practice to translate instead??? But you see, Dr Lanse is NOT LIKE OTHER PEOPLE… she does what makes her feel enriched and what's in her heart. What other people think and say, she will politely listen, but ultimately she listens to her heart. And her heart says she likes to manifest her love to help others through books. KMP really respects her and are so happy to work with her. I know, because they tell me so. I am very happy she works with us and is part of our group. Our group will GET VERY FAR AND DR LANSE IS COMING ALONG WITH US.
Dr Lanse made a selfless decision to benefit others in this way. That is her choice and ultimately no one can say she is wrong or right, because she is intelligent enough to know how she wants to live her precious life. She realizes she can't live her life in other people's dreams and projections of happiness. That she needs to live her life in a way that makes her feel empowered, blessed, beneficial and enriched. After all life is short and we can't live our lives doing something that other people say would make us happy and we know it is not true… because serving others is the real cause of happiness whether you believe in Buddha or not.
I must say, she sets a powerful example to the world of materialism, greed, name/position mongering, and to herself that we can choose to do a work that may not be as materialistically 'up there' (wherever that is) to everyone, but we have the courage JUST TO DO IT. That we can't be swayed by materialism and at grasping titles/names and yet we can be happy. Because we can do something really good. Dr Lanse literally at the last minute choosing to work in KMP instead of going to a medical position totally blows away so many fixed conventions of what we should do, how much we should earn and what title I should have TO BE 'HAPPY'.
I am proud of Dr Lanse for making a statement to the materialistic world that happiness doesn't just come from money and having a job that most of society thinks 'wow' about. We can't live on a reputation or the approval of it from other people because in the end we will feel empty and alone. Happiness comes from within when we are really proud of what we are doing. Dr Lanse just throws convention to the wind. In fact that is how KMP is like. They have a lot of 'unusual' people who just throws conventions to the wind and just be themselves… great group.
I don't see Dr Lanse everyday, but knowing she is in KMP makes me really happy. I have alot of exciting 'plans' for her in the future. Plans for her and everyone in the future. I can see her having a long, happy, career and involvement in Kechara House especially with (Kechara World Peace Centre) KWPC coming up. I can see her in the beautiful mountains and trees of KWPC later on enjoying the environment. I can see her translating some sacred tantric practices for the Chinese world….she will benefit from it tremendously also not to mention the Chinese speaking world will need it so much..Tantra is rare and very life changing when done correctly.
HAPPY BIRTHDAY TO DR LANSE AND I WANT TO TELL HER THAT I TREASURE HER TALENTS AND HER INVOLVEMENT. I really want to work with her until the end of my life. If I can help her in anyway, she must always let me know. My doors are open for this talented and selfless individual.
Not to forget hardworking Yekyee, I also wish her a merry birthday and many more to come.
Anyone who has the merits to work in KMP or any of the depts of KH, you are special people and very lucky to be working towards something big for others/yourselves. You are special is because you are doing something totally other people wouldn't conceive of. You may be pioneers in working in dharma as a career, but everything in this world was started out that way. There are ups and downs, but concentrate on the ups. Because eventually the ups become more. Be proud you are working in the dharma and send that message to everyone that meets you and sees that glow in you from serving others. YOU WILL NEVER REGRET SERVING OTHERS OR FINDING YOUR SPIRITUALITY. Our work is totally spiritual. By helping others through our work, we find ourselves.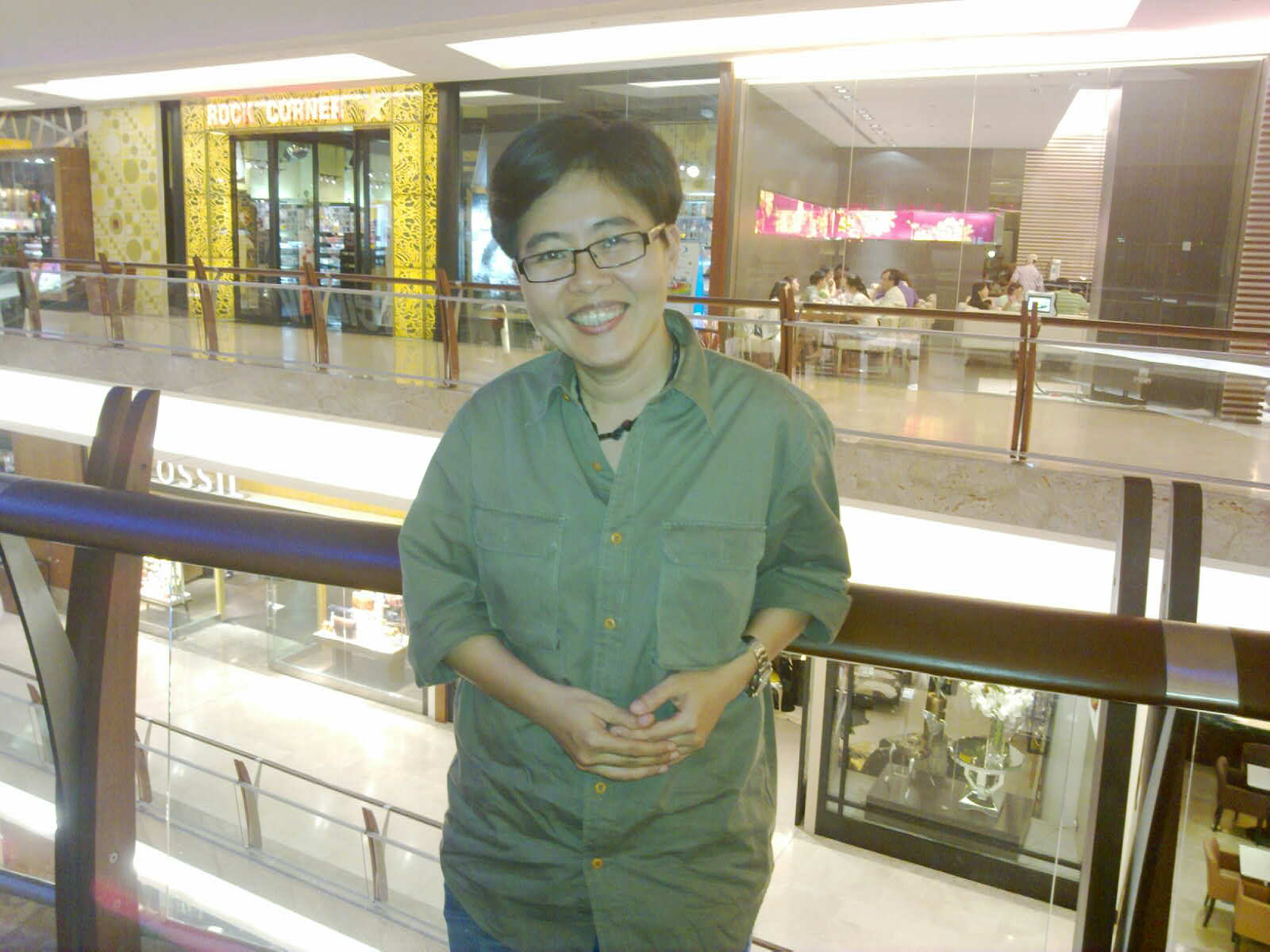 This great photo of Dr Lanse was taken by Paul literally 15 mins ago and he bluetoothed it to me and here it is. Dr Lanse is glowing….And KMP I ask you to continue to love, support and be there for each other. What makes you successful is not having your books on every bookshelf in the world (although that does help) but the genuine human love and care you nurture each other with. Be altruistic with each other and genuinely care for each other always… thank you!
Much care,
Tsem Rinpoche
P.S. KMP just sent me these dishes of Indian food ( I love Indian food) and I had to show you they got me alot… I'm already as big as yacht… hehehehe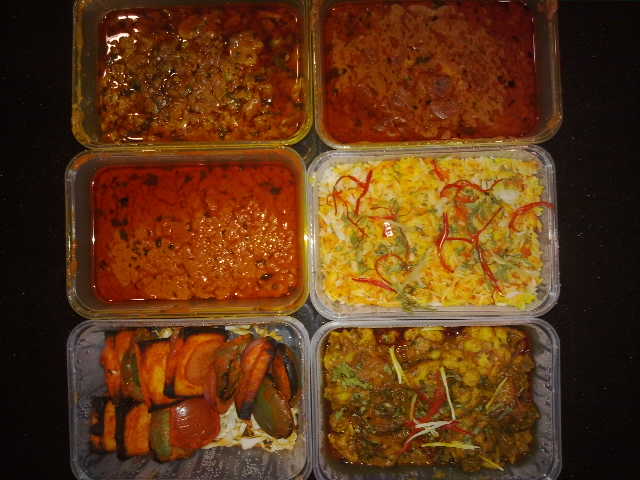 Please support us so that we can continue to bring you more Dharma:
If you are in the United States, please note that your offerings and contributions are tax deductible. ~ the tsemrinpoche.com blog team