Kechara Paradise SS2 Opening Soon!
Dear Henry,
As per our discussion, here r what we will doing for kpss2:
The signboard is being cleaned by signboard workers now. They are supposed to come today to clean it. The dirt/grease can be removed. We have checked the white plastic backing is fine, no bending. Just an optical illusion when it was dirty last night.
We are hacking the floor now. Will resurface with the laminate flooring that we chose. Flooring will be done by next Monday.
Will replace the few broken tiles on the steps mentioned by Rinpoche.
also will be installing metal railing outside n along the steps to prevent ppl from falling over into the drainage. Sailing supplier come this afternoon to do measurement.
Will replace the rotten wooden planks with cement slab along side the drains where the sugar cane man sells his drinks.
We can move back Furniture into the shop by next Tuesday. Thank u.

Margaret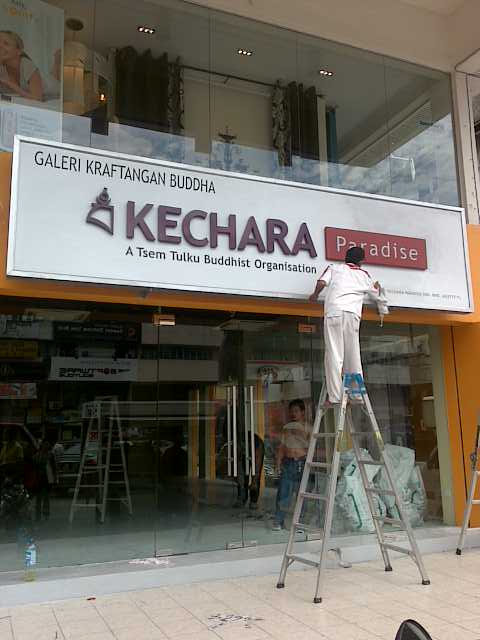 Please support us so that we can continue to bring you more Dharma:
If you are in the United States, please note that your offerings and contributions are tax deductible. ~ the tsemrinpoche.com blog team