Joshua's Clay Emaciated Buddha
Joshua is the good friend of Jj's… Joshua is very talented it seems. He is making a statue of the Emaciated Buddha when Buddha engaged in an intense 6-year retreat eating one rice grain a day. Hence His body really became emaciated. This statue was at my request. Although Joshua works full time, he is squeezing the time out to do this. Fantastic!
I am excited to see this image complete and will post the competed photo.
Thank You Joshua.
Tsem Rinpoche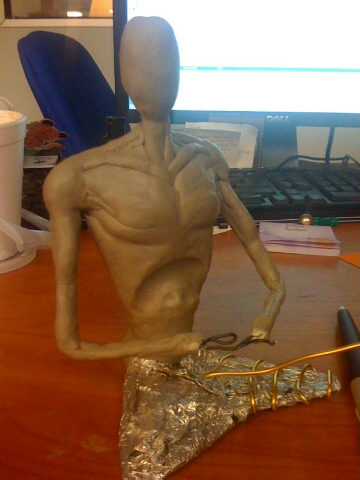 Dear Rinpoche,
Joshua is making this Buddha statue for Rinpoche from processed clay.
I gave him the picture from the Buddha video Rinpoche showed me the other day.
Tq love,
jj
Please support us so that we can continue to bring you more Dharma:
If you are in the United States, please note that your offerings and contributions are tax deductible. ~ the tsemrinpoche.com blog team