Yuto Miyazawa the Guitar Prodigy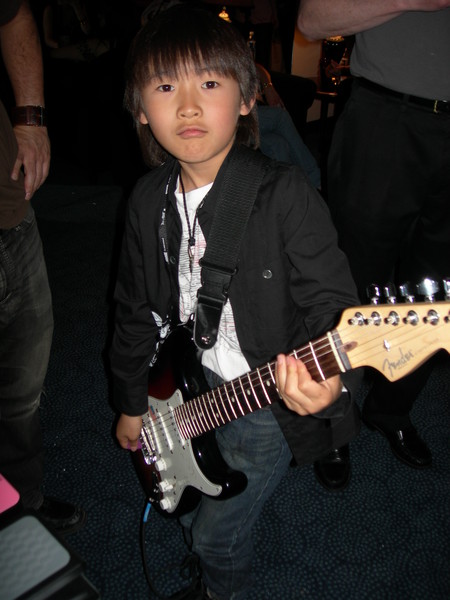 Dear Nicholas,
Thank you for sharing this. I decided to share it with everyone. Very interesting. Thank you.
Tsem Rinpoche
---
Dear Rinpoche,
I hope you are well. I've just moved to Hong Kong a week ago and wanted to share something amazing with you.
I was invited to a concert last night where Yuto Miyazawa, who is currently 10 years old was performing in front of over 100 people, some five times his age. He's been performing professionally since the age of 8 and is listed in the Guinness book of records as the world's youngest professional guitarist and has performed with ozzy Osborne and has also been on the today show. In my mind there's no doubt that this is a skill carried over from past lives. How else would you explain how a child has so much innate talent that someone three times his age could not hope to play at the same level. I hope you enjoy the video!
With much respect and love from Hong Kong!
Nicholas
Or view the video on the server at:
https://video.tsemtulku.com/videos/v20503148jGYTgbsw.mp4
Please support us so that we can continue to bring you more Dharma:
If you are in the United States, please note that your offerings and contributions are tax deductible. ~ the tsemrinpoche.com blog team