Betty and Davis rescued!!!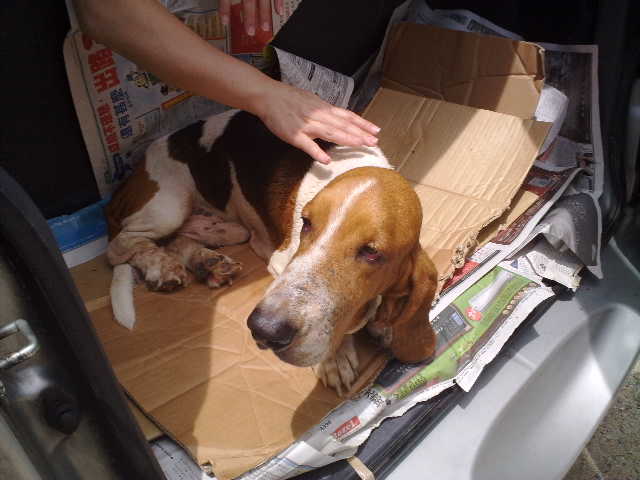 Betty and Davis was rescued recently…Paris is very kind to keep me updated….she has a real soft heart for animals like her mom, Datin jennifer.
They were dumped at a 'sanctuary' by the owners!!! Cruel….total cruetly.They were very sad, had bad wounds. The male (Davis) had very infected wounds on his paws with maggots…oh dear. Betty, the girl had bad infection on her anus and infected with maggots also. They are very attached to eachother and stay close to eachother. Dr Prem treated them and gave them heartworm treatment also. They had blood tests and it was clear. They had deworming. They have been spaded and neutered also. They have been found a home and they are ok.
What great news….Dr Hank, jp, yekyee, paul, susan and paris together rescued them from the
'sanctuary' and had them treated. Funds were recently raised in part and paris paid for the remaining bills. They are ok now….great..great…great…
Allen of KMP dept found them a home with their friends!!! Thanks everyone!!
Great happy story.
Tsem Rinpoche

Please support us so that we can continue to bring you more Dharma:
If you are in the United States, please note that your offerings and contributions are tax deductible. ~ the tsemrinpoche.com blog team