Mumu's Family Reunion
I visited Wow Wow Pets Shop at OUG some time ago. This is the shop where I adopted Yogi/Mumu 6 years ago, and the shop is owned by a very loving lady called Elize. I would like to share some of Mumu's family "reunion" pictures with you.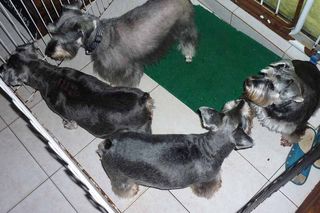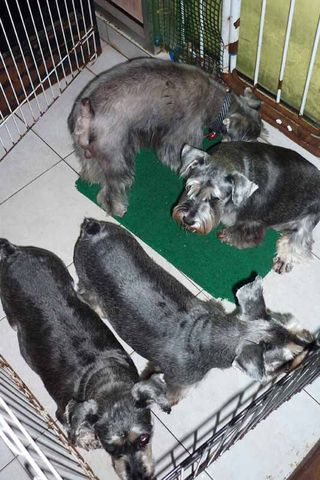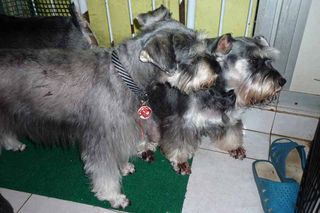 Here is Elize & Mumu (below). Mumu wears a protected/blessed string and Manjushri pendant. I want Mumu to be blessed always and plant seeds for his future lives. By Manjushri touching my mumu daily, it will plant powerful dharma seeds in his mindstream. I created these pendants for pets. They are safe and have no sharp edges. I wanted everyone's pet to be blessed. I have them available at KECHARA PARADISE OUTLETS and online.
Mumu being with me has to bear positive dharma fruits for him in the future hence I created the Manjushri pendants for him. Inspired by Mumu to have it available for all pets. I love my Mumu very much… Mumu is my good boy…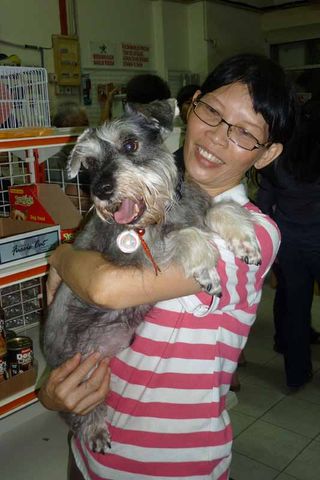 Well that's my little Mumu's family reunion. I guess it will be nice for them to meet up sometimes again and again. I enjoyed seeing them so much together. Very cute family.
Tsem Rinpoche
Please support us so that we can continue to bring you more Dharma:
If you are in the United States, please note that your offerings and contributions are tax deductible. ~ the tsemrinpoche.com blog team