Thierry & Andrew's Gifts for Bathtime
Thierry and Andrew offered me some pampering gifts for my bath. They are very generous and have recently just donated sofa set and also a fridge to e-Division for their new office.
How thoughtful! Below are the pictures of the card and also the gifts.
So much love, care and precision was put into the preparation and labelling of these gifts for me.
How humbling, generous and sweet. I offer all gifts I receive to Vajra Yogini or Three Jewels on my shrine always. I do not have any powers to bless, but I want people to blessed for their thoughtfulness. Only the Three Jewels can do that, hence I offer first.
Thanks,
Tsem Rinpoche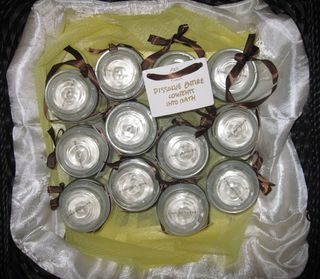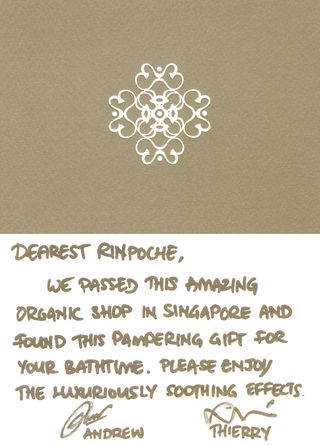 Please support us so that we can continue to bring you more Dharma:
If you are in the United States, please note that your offerings and contributions are tax deductible. ~ the tsemrinpoche.com blog team