Kechara House Won 5 Awards!!!!!
I initially came up with the idea to have a stage show of TSONGKAPA'S LIFE. This manifested in having a great production called "Legend of the Conch Shell" which was very well recieved. We had one of Malaysia's top dancer Mr. Lee Swee Keong heading the leading part of Tsongkapa. Many people were very moved to tears during the show. It was quite touching in fact. I also shed tears during the show.
THE BOH CAMERONIAN ARTS AWARDED US FIVE AWARDS TWO DAYS AGO!!! Please read below and see the trophies!! Kechara House really was rewarded for it's hard work.
See some pictures from the show Kechara produced: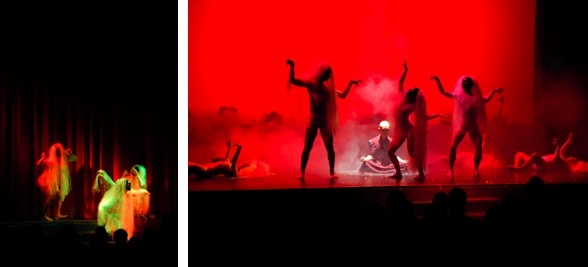 Click on below links to read more about the event:
http://www.kechara.com/?p=267
http://www.kechara.com/?p=997
http://www.kechara.com/?p=990
---
Kechara Won 5 Awards For Our First Time Production!!!
The 8th Annual BOH Cameronian Arts Award 2009 has just finished. This event is organised by www.kakiseni.com and the main sponsor is BOH Plantations. BOH produces world class teas. Other sponsors include Mandarin Oriental Hotel, Alexis Bistro, PricewaterhouseCoopers, Heineken and Red Communications.
Their cause is to promote local talents in the performing arts. It is a great event as the arts in this country is very important. This is Kakiseni's 8th year and final year.
More than 500 people from the local performing arts industry attended the awards ceremony. It's an opportunity for Kechara to reach out to this part of the community.
Kechara won five out of the six awards we were nominated for. They are:
Lee Swee Keong (lead dancer) won the Best Featured Performer for Legend of the Conch Shell
Best Music and Sound Design
Best Choreographer in the Feature-Length Work
Best Costume Design
Best Set Design
The above awards will be great credentials for promoting the bigger production of Legend of the Conch Shell. Lama Tsongkhapa's name will be popular in Malaysia.
This is our first step in realising a new department, Kechara Performing Arts Department. We can bring many wonderful stories from Buddhism into a modern setting for today's minds.
See our awards below!!! Congratulations to my team who produced LEGEND OF THE CONCH SHELL AND KECHARA HOUSE!! Please see below the five awards Kechara House won for it's production!!!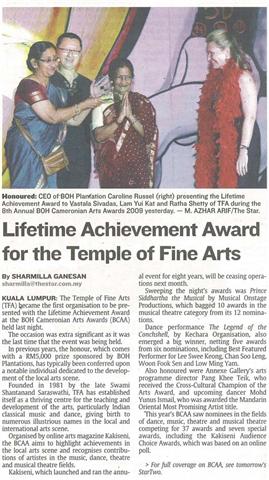 Much care,
Tsem Rinpoche
Please support us so that we can continue to bring you more Dharma:
If you are in the United States, please note that your offerings and contributions are tax deductible. ~ the tsemrinpoche.com blog team