Flying Vajra Yogini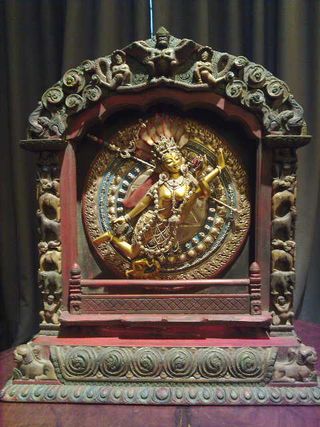 (By Tsem Rinpoche)
I have a wonderful Lady Student named Datuk May. She is a kind and warm person. Very helpful and very devoted.
When I opened my Kathmandu Tsem Ladrang last year in Nepal, Datuk May presented me with this SPECTACULAR FLYING VAJRA YOGINI. It was a house warming gift. Well the gift was special, but her warm heart was really the gift. I enjoy working with Datuk May as she is one of the Liaisons here.
This image is 27 inches high by 22 inches in width. It is a very rare form of Vajra Yogini where She's in the pose of FLYING OVER SAMSARA TOWARDS MAHAMUDRA EMPTINESS.
I have Her here with me and I so much love this flying Vajra Yogini. Now I have posted Her up here so everyone may have blessed audience with the Lady Vajra Yogini.
May Datuk and all of us fly to Mahamudra.
Much Humility and thanks,
Tsem Rinpoche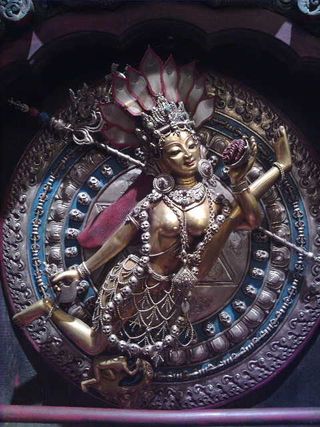 Please support us so that we can continue to bring you more Dharma:
If you are in the United States, please note that your offerings and contributions are tax deductible. ~ the tsemrinpoche.com blog team