A Sincere Email from CK Liew
Dearest Rinpoche,
In the most humble manner, I am glad the conditions now enable anyone to get in touch easily with a Great Teacher as yourself. In hopes my email to you will not cost much of your precious time.
I am CK Liew. Today (1st May 2010) was really an auspicious day for my entire family, after 1 week of waiting finally Lord Setrap towering and powerful present entered our home. With a lot of kindness and love from Su Ming, James and Albert, the whole ceremony was really smooth and memorable! My family and I are truly happy and blessed today to have received the teachings advice from You to have Lord Setrap in our home. We shall and vowed to pray sincerely and have full faith in Dharmapala Setrap from now onwards until the very end!
The energy of Su Ming is truly amazing, she is such a kind hearted and a person that takes everything she does with full of convictions and passion. James on the other hand is such a loving person, his dedication towards Rinpoche, towards Su Ming as his superior and in his work in undeniable truly can be seen with naked eyes. As for Albert, a person that opens my doorway to Kechara 2 years back, my fullest gratitude to him. It is him that introduces me to Lord Dzambala and I invited Lord Dzambala to my business outlet 2 years ago. It took me two years later to be back in to Kechara and i am glad that I have decided to volunteer and dedicate more and more time for building my spirituality side. As you always said, the planting of a seed. My seed has just started to grow.
Rinpoche, the reason for my email is to tell you how fortunate I have been to have taken refuge under you, henceforth i shall keep my refuge vows at all cost, keep my samaya clean and hopefully one day I will be able to serve you like all your other students & liaisons. I know from your teachings that the greatest gift to a Lama is not the most expensive gift in this mundane world but is the Guru Devotion towards one Guru for the rest of your life.
Rinpoche lastly, I thank you from the very bottom of my heart for spreading the very profound teaching of Tibetan Buddhism to everyone that wishes to learn in Malaysia and all around the world. Thank you for your sacrifices, thank you for your hard work and thank you for your loving, kindness, compassions and sincerity that I have found in You.
May I wish and shall pray every day for your Long Life to stay long to teach us the Dharma, May the manifestation of KWPC comes swiftly and May Kechara organisation your lifelong work remains even after you have passes on for years and years to come
I have yet to directly offer any offerings to you even though you never need it, I do understand why do we offer gift to Rinpoche, but to start it off I have attached the translation of Heart Sutra in this email for you so that you may one day teaches this amazing text to me and many many more tantras and sutras to all of us.
May Rinpoche be BLESS always by the NOBLE TRIPLE GEMS / THREE JEWELS.
May I for the 1st time address You as my Root Guru. In hope you will accept me. 🙂
Yours Sincerely,
Liew Chee Khoi.
---
What a sincere email to share with everyone I've posted above
Dear Ck Liew,
Of course I am very happy you have started your dharma journey and I wish you to go all the way. Be involved more and more with Kechara. You will benefit from this and many will benefit when you contribute to Kechara's growth. I thank you for you sincere email which I've posted here to share with everyone so they may rejoice. I am indeed happy to hear from you.
Tsem Rinpoche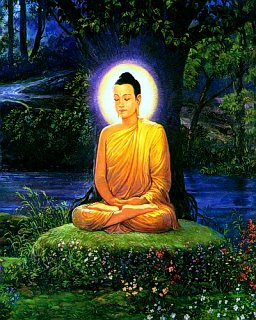 Please support us so that we can continue to bring you more Dharma:
If you are in the United States, please note that your offerings and contributions are tax deductible. ~ the tsemrinpoche.com blog team