Angel makes offerings
Angel is a long time student of mine. She is in Bangkok at the moment attending a wedding. She, her sister, cousin and friend went to make traditional offerings of food to monks. Angel dedicated the offerings to my long life and Kechara House's growth also for the manifestation of KWPC. How generous and kind. Very thoughtful and I deeply appreciate it very much. It is very virtuous to make offerings to monks in general and I encourage people to do so..
Making food offerings to monks is the same in all Buddhist countries. It just the way they go about it is different. Each Tradition has it's unique cultural method to make offerings…all is beautiful.
In Thailand, early in the morning, the monks will come to specified places and have their alms bowl ready. Then the participants put food inside their bowls as an offering. The monks will recite a blessing prayer for the food giver. It's done at the crack of dawn daily and I have done it before. It is truly a beautiful experience and I am ADDICTED TO IT.
Thank you so much Angel and family/ friends.
Tsem Rinpoche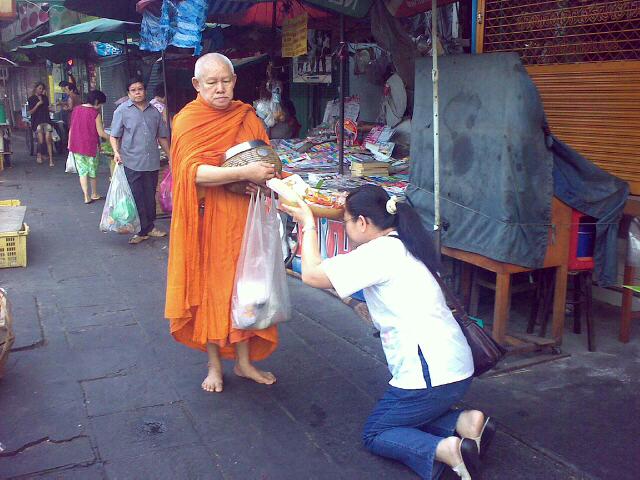 Please support us so that we can continue to bring you more Dharma:
If you are in the United States, please note that your offerings and contributions are tax deductible. ~ the tsemrinpoche.com blog team