Tsongkhapa & Friends at a disco???
Datin and her daughter.
Datin is really patient. She has beautified so many statues of Buddhas by patiently spending hundreds of hours on gluing crystals to the holy images. She has a steady hand, creative mind, tons of patience and she loves to make the Buddhas beautiful.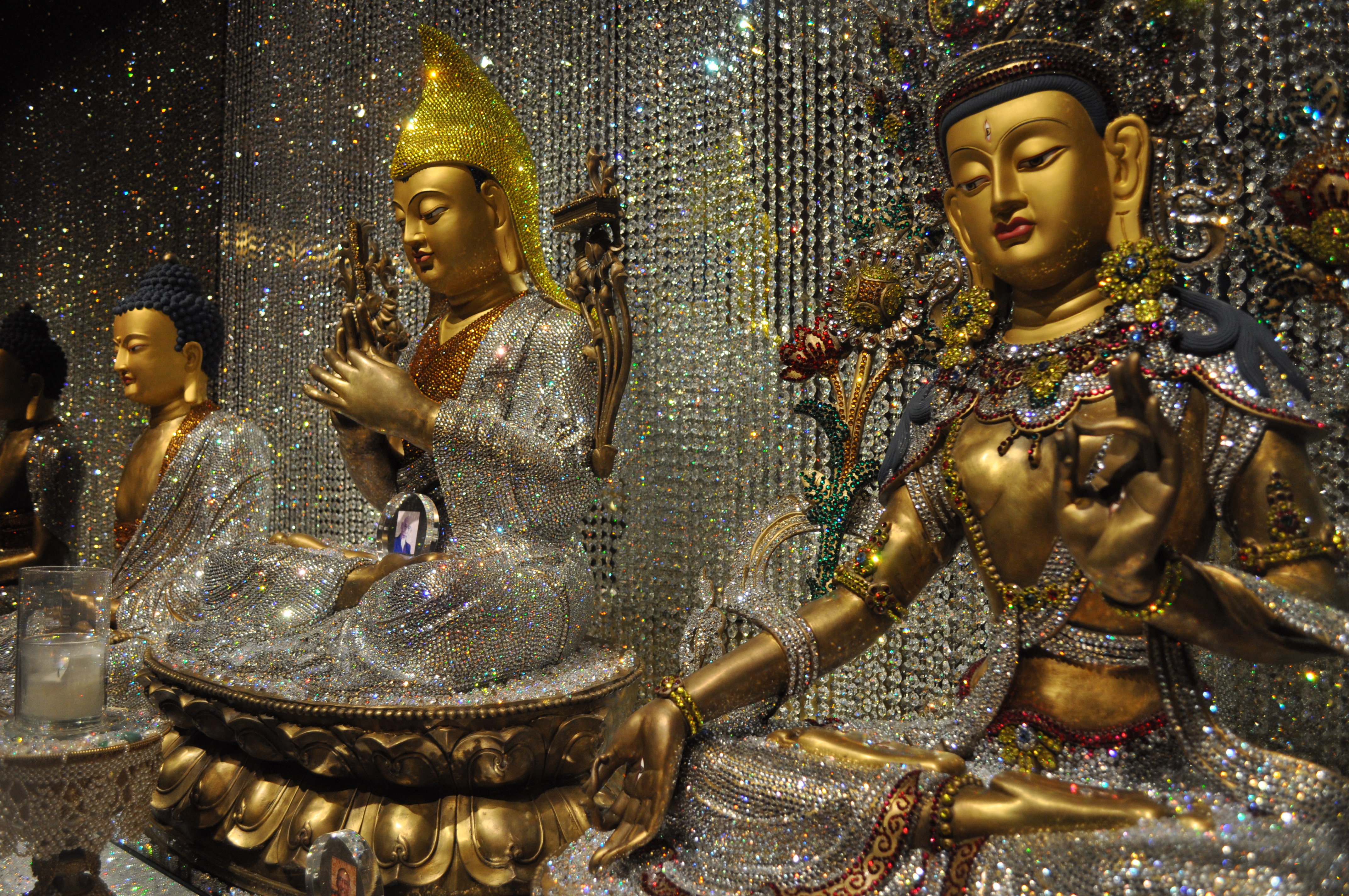 Datin, her daughters, Patsy, Cherri, James, Kenny, Bonita and a few other volunteers came daily created these works of art. Buddha shakyamuni, Tsongkapa, and Tara look like they are in a divine disco… hehehe I love it.
I like to do things or have things that are 'different'… I find being different than the ordinary standard of doing things a natural.
These beautiful images are from Paul at Kechara discovery and they are each 3 feet or 1 meter in height. And they are in Tsem Ladrang's audience room for our private worship.
You can also see similar Beautiful statues in Kechara Paradise Outlets. My passion for Buddha statues has been a life long drive. I love them and I love for people to have them. They are a beautiful and essential part of our daily prayers to be done at our own lovely shrines in the sanctuary of our homes.
Beautiful!! The Buddhas are so glamorous, shiny and very elegant. They are residing in Tsem Ladrang. I am sure Bobby Trendy in Los Angeles would love them!!
Tsem Rinpoche
Please support us so that we can continue to bring you more Dharma:
If you are in the United States, please note that your offerings and contributions are tax deductible. ~ the tsemrinpoche.com blog team