KSA's Beautiful Clay Amitabha by Lili Ng
In Kechara Saraswati Arts Dept or KSA, they are creating a beautiful clay Amitabha statue I've have placed an order for.
This is the progress of the clay statue and when done, will be presented as a gift to a friend.
Nice pics to share with everyone. Kechara has really talented people who get together to express spirituality in so many ways.
Tsem Rinpoche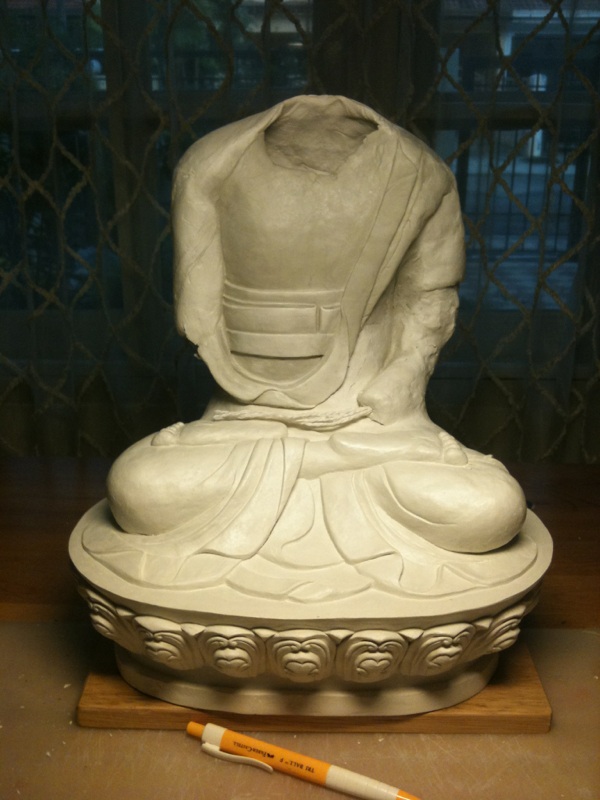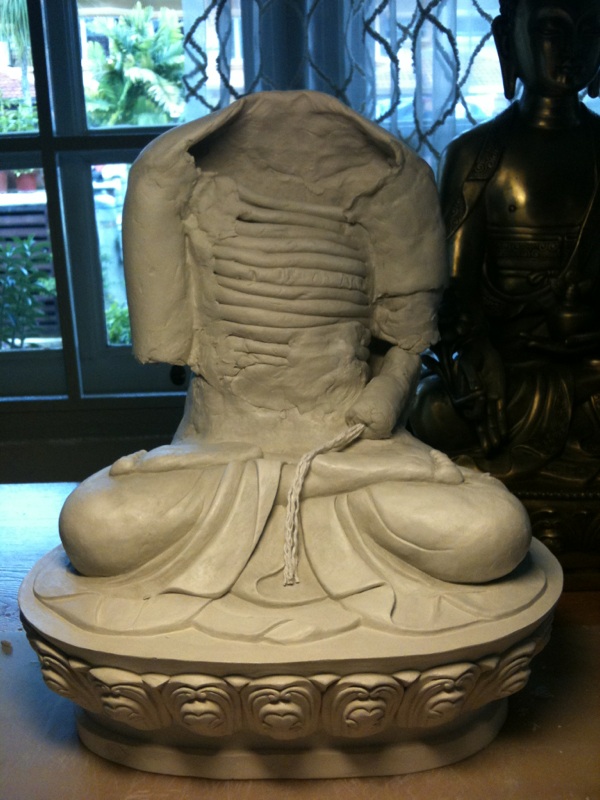 Tuesday, July 6, 2010
Today I received the good news that the clay Amitabha Buddha is ready. Lili Ng did a good job of creating this on her own from beginning to end.
Dear Rinpoche,


I have just finish varnishing d statue, it is ready n complete now.
The statue is in Kechara Saraswati Arts (KSA) now.


Thank you.

Lili Ng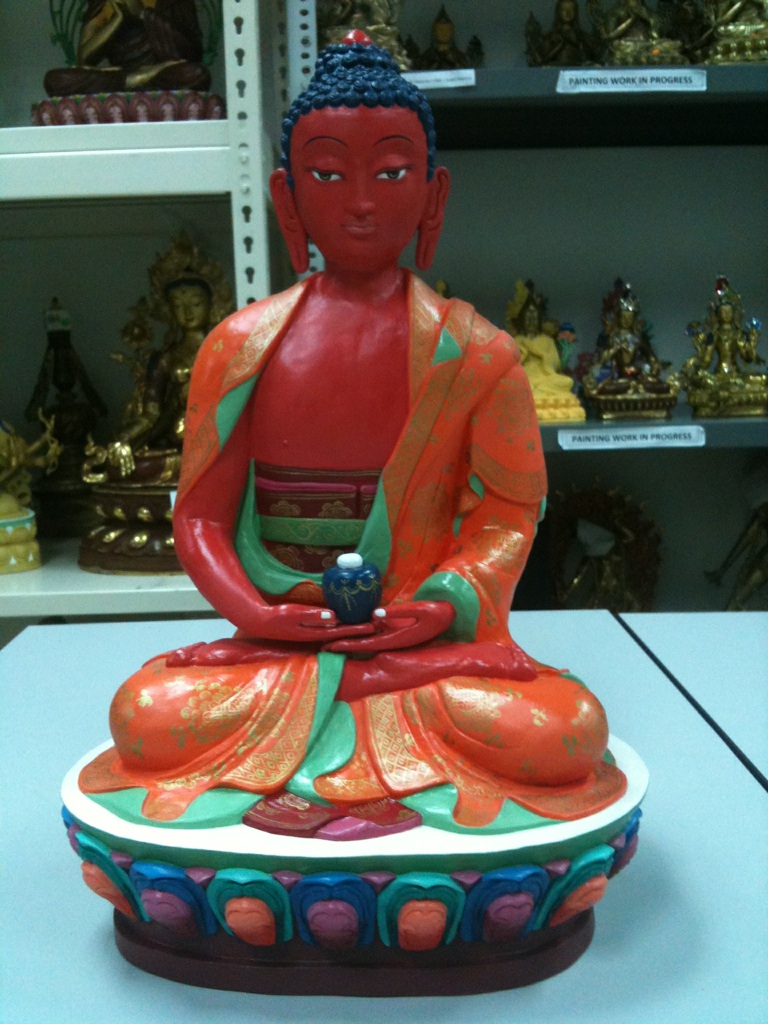 It is wonderful that Kechara Saraswati Arts (KSA) is an avenue for many to connect with spirituality through arts. Another wonderful artist in Kechara is my student and old friend Margaret Lee, whose work I've blogged about recently- Margaret's Fantastic Paintings!!! .
Below is a congratulatory message from Margaret to Lili which I would like to share:
Dear Lili,

You are amazing to have made this Amitaba from paper clay. It looks very nice.
I can see so much effort, concentration n care have been put into the making of this statue.

I rejoice for you. Please make good dedication of your merits.


Love,
Marg
cc Rinpoche, Paul
Please support us so that we can continue to bring you more Dharma:
If you are in the United States, please note that your offerings and contributions are tax deductible. ~ the tsemrinpoche.com blog team