Buddha at Mahabodhi Temple, Bodhgaya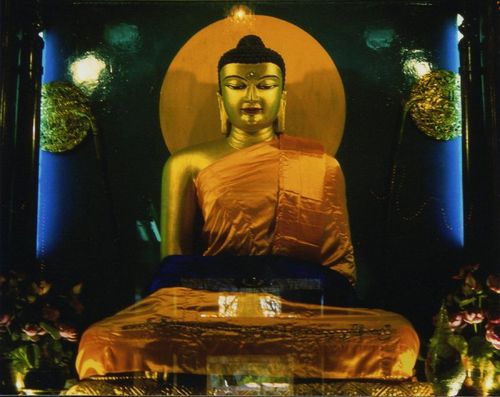 This Buddha image is inside the Mahabodhi Temple in bodhgaya. This temple is in shape of a stupa and it marks the site where Lord Buddha attained enlightenment.
This image was created by a disciple of Buddha 60 years after his parinirvana. Hence it is said to look like him as the disciple had seen Buddha with her own eyes.
Please support us so that we can continue to bring you more Dharma:
If you are in the United States, please note that your offerings and contributions are tax deductible. ~ the tsemrinpoche.com blog team